The best places for introverted men to meet women
Do you feel like bars, clubs, and online dating apps just aren't cutting it? Many introverted men want to discover more comfortable alternatives that will help them meet and approach women.
If you want to explore better ways to connect with women, this post is for you!
Check out how this IA reader feels:
"I had watched every PUA video on YouTube and had gone out to many bars acting out of character. I was a nervous wreck and nothing worked…

"Ironically, most guys advise taking "massive action," pushing through bad interactions, and essentially becoming extroverts. I was banging my head against the proverbial wall until I found IA… which was the first time I heard I could embrace my introverted nature.

"Thanks to Introverted Alpha, I was able to go on my first dates EVER!"
If that sounds relatable, the great news is that we have some practical solutions for you!
Today, we'll show you how to meet women beyond bars, clubs, and dating apps… and how to do it in a way that feels comfortable and authentic to you!
We'll explore connecting with women…
At great venues,
During fun activities, and
Through everyday opportunities.
By the end of this post, you'll know how to meet women confidently in a setting that feels natural and exciting to you!
Build a strong foundation for dating success
Although connecting with women is often considered the first step of dating, did you know that the journey actually begins before that?
Knowing how to meet women and start a conversation will only yield optimal results once you've embraced what is uniquely attractive about you.
That's exactly what this free 22-page ebook helps you with!
When you first build a foundation of knowing why your presence is magnetic, it will help you connect with women in a comfortable, confident way.
Download our ebook here to better understand, develop, and value yourself as an introverted man.

Now, let's talk about how to meet women at great venues!
The best venues for meeting women other than bars and clubs
Many introverted men and women find that certain environments play to their strengths better than others. Here are some places that help introverts shine:
Fundraising events,
Parks, pools, beaches, or gyms,
Your place of worship,
Art or history museums, and
Bookstores or libraries.
You can also explore venues near your neighborhood with the help of Google Maps or scope out new areas by driving or walking by them!
Although trying out a new place may feel a bit unfamiliar at first, that's a great opportunity to ask a woman there for some help or a recommendation. For example, if you find a quiet little cafe, you can ask a woman in line what she recommends from the menu!
Who knows? The two of you might hit it off!
Fun activities that make it easy to connect with women
Many introverted men say that the lack of structure can be one of the biggest challenges when approaching women. Sometimes, a set schedule and clear expectations can help introverted men feel more at ease!
That's why we recommend these enjoyable ways to meet people that typically align with the values and interests of thoughtful men. Here are a few ideas to get you started:
Join an adult sports league,
Volunteer at a non-profit you like,
Sign up for partner dancing,
Join a team sports league,
Enroll in classes that interest you, or
Say "yes" to friends' party invitations.
We recommend picking something you feel comfortable with to start. For example, if you grew up playing baseball, consider joining an adult slow pitch league in your city!
Then you can start talking to a girl on your team about your shared interest: baseball! This is a great way to connect with the type of women who enjoy the same things you do. If you hit it off, you can even ask for her number or social media handle!
Once you feel more confident connecting with women outside of bars, clubs, and dating apps, you can branch out with less familiar activities, leaning on all of the wisdom that comes from your other experiences and personal growth thanks to our ebook!
Everyday ways to meet single women
When you remain open to opportunities no matter where you're at, connecting with women becomes much easier!
Remember: it's usually less about where you find yourself and more about your body language and how you carry yourself.
If you're wondering how to meet women in ordinary places, introverted men can have extraordinary success at some of these locations and events:
Restaurants,
Coffee shops,
The metro or subway,
Friends' events or special occasions.
These are low-pressure environments that provide many opportunities to connect with wonderful women without expectations.
Conclusion on how to meet women outside of bars, clubs, and dating apps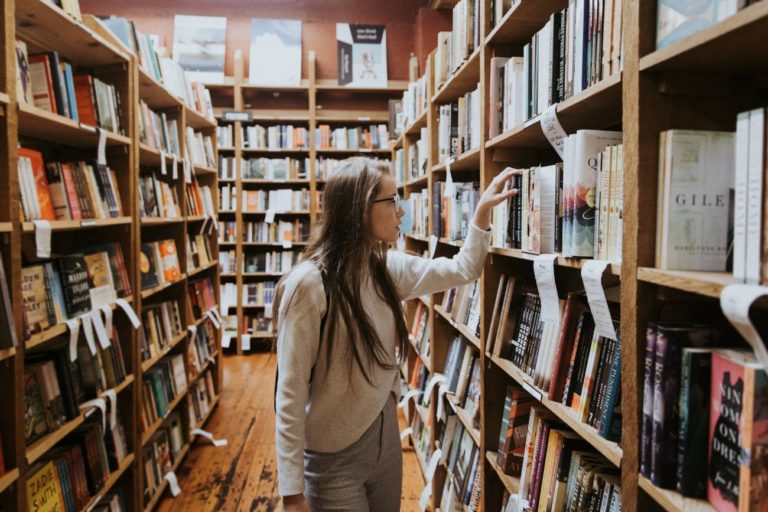 You don't have to go to bars if that doesn't feel right for you, and you certainly don't have to use online dating sites either.
Now that you know how to meet women in real life, you can start connecting with them while playing to your strengths and feeling comfortable.
Wonderful women are everywhere. These ideas only scratch the surface! For more tips and suggestions, check out these articles:
When you develop an abundance mindset and build your confidence, you'll be surprised at how many opportunities you notice.
For more tips about approaching women after you meet them in one of the places mentioned above, check out these articles:
"What do I do next?"
To build the confidence to connect with women in any of these places, download our free ebook, "Why PUA Doesn't Work for Introverts & What Works Instead."
Here at Introverted Alpha, we help you attract women naturally by bringing out your unique best.
If that approach sounds like a great fit to you, check out our flagship 1:1 coaching program, Launch Your Dating Life!
Through our in-depth support and guidance, you'll feel more like yourself than ever as you…
Discover what makes you sexually attractive,
Connect and build chemistry effortlessly, and
Go on quality dates with great women.
If you want to work with an online dating coaching company that's been supporting introverted men like you since 2014, find out how to Launch Your Dating Life today!