Where to meet women other than bars
Are you tired of feeling challenged when you're doing your best to meet women at bars? Do you want to explore better ways to meet women outside of bars? Then this post is for you!
If meeting women at bars isn't working well for you, you are certainly not alone. Many introverted men have shared that going to bars to connect with women makes them feel…
Shy,
Insecure,
Uncomfortable, or
Inauthentic.
Check out how this IA reader feels:
"Almost every weekend that I go out with friends, I'll end up going to a bar or concert with a friend with the intention of meeting women. Instead, I almost always end up talking to my friend the whole night, watching eligible women walk by."
Can you relate? Happily, there are many places to connect with women beyond bars and clubs!
Today we'll share 11 ways to meet single women outside of bars that work well for introverted men.
Get ready to discover great venues you can visit as well as fun activities you can participate in to find a woman to date.
By the end of this post, you can confidently pick one or several of these ways to meet women outside of bars.
Start with a foundation of confidence.
When you can meet women in the best places for you with both confidence and authenticity, you can start enjoying the dating journey in every stage!
In order to get optimal results when meeting women, you first need to find out what is attractive about you. That's exactly what
this free 22-page ebook
helps you with!
Building from a foundation of knowing why your presence is magnetic will help make this stick.
Download the ebook to build your confidence as an introverted man.

Now, let's talk about ways to meet women outside of bars!
Consider alternative events and locations where you can meet girls other than bars.
Bars can be a challenging place for introverts to connect well with multi-faceted, bright women. Happily, there are many other places that help introverts shine and attract women who deeply appreciate who they are!
1. Join an adult sports league.
There are many different levels of competition when it comes to adult recreational and competitive leagues, so don't worry if you aren't very sporty or if you're out of practice!
Even if there aren't any women on your team who you're interested in, each time your team plays another team is an opportunity to meet a woman who shares one of your interests.
2. Consider meeting women at your place of worship.
If you are looking to connect with a woman who shares your religious beliefs, consider the women you cross paths with at faith gatherings.
Since it is often important to be on the same page about religion in long term relationships, a faith gathering is a great place to find a potential match for the long run.
3. Start volunteering or join a fundraising event.
Whether you're serving meals to the less fortunate or participating in a Race for the Cure fundraiser, it can be a great way to meet someone who shares your compassionate spirit and heart for helping others.
If you want to find places where you can volunteer in your area, this is a great resource.
4. Sign up for a fun class.
You can register for a fitness class at your gym, book some cooking classes, or enroll in a painting class. You never know who you might meet there!
You could also consider signing up for a speed dating session, if you want to know beforehand that all the women will be single and looking to connect!
5. Head to the park or beach.
Especially at large parks in big cities, you'll find many women enjoying a jog, soaking up some sunshine, or cooling off in the shade of the trees.
You may feel drawn to a woman reading a book that you've heard of or someone working on her slacklining skills.
Dog parks are a great place to meet women as well, and your puppies can be the perfect topic to start a conversation!
There are countless ways to connect with women at parks or beaches, and the fact that you're each enjoying time in nature is another great conversation starter!
6. Check out a local museum.
Art, history, or science… you pick! Follow your interests, and see who ends up sharing your curiosity about the same pieces as you.
7. Consider meeting women at a grocery store, restaurant, or coffee shop.
A certain amount of waiting is a common denominator at each of these establishments. Whether you're both waiting for the barista to set your drinks on the counter or you're waiting in the same line at the grocery store, you can strike up a conversation and see where it goes!
8. You can meet women in bookstores or libraries.
This is just about as far away as you can get from the loud and overwhelming bar scene! If you're looking for ways to meet women outside of bars and would prefer a quieter, calmer atmosphere, this is a great option for you.
9. Reach out to friends or family if you'd like to be introduced to someone they know.
Did you know that meeting through mutual friends used to be the most common way for couples to connect? It can feel safer and more externally affirming to meet someone with whom you have mutual friends.
10. Meeting women online is more common than ever.
According to this study on online dating, meeting through online platforms has now surpassed the popularity of meeting through a mutual friend. If you're new to the online dating scene, we've got you covered! Check out this online dating success guide.
11. Finally, remember to keep your eyes open wherever you find yourself.
If your goal is to meet new people and connect with awesome women, remain open to opportunities no matter where you find yourself.
The great news is that you don't have to force yourself to go to bars to expand your social circle and meet attractive women if that doesn't feel right for you!
There are wonderful women everywhere. The alternatives to bars we've listed here only scratch the surface when it comes to great places to meet beautiful, kind, intelligent women.
So, wherever you find yourself, keep an open mind as to who you may find there!
Conclusion on ways to meet women outside of bars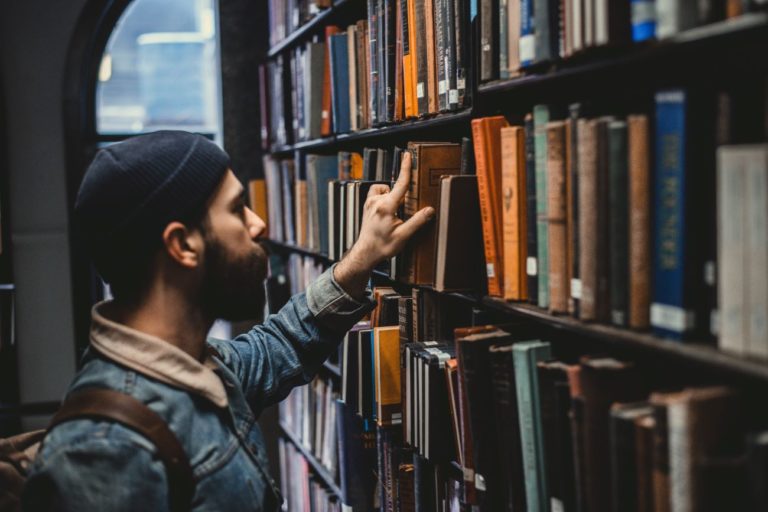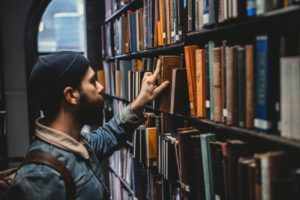 Now that you know these fun ways to meet women outside of bars, you'll be able to start connecting with beautiful women in environments that play to your strengths and help you feel comfortable so you can meet the girl of your dreams!
Today we covered 11 alternatives to meeting women at bars. We included creative locations and collaborative activities that will help you cross paths with awesome women!
For more suggestions like these, check out this article for ideas about meeting women.
For advice on how to start approaching women, check out this article: 10 Techniques For Approaching A Woman For The First Time.
To build the confidence to connect with women in any of these places, download our free ebook, "Why PUA Doesn't Work for Introverts & What Works Instead."
For more personalized support, consider our program, Launch Your Dating Life.
Through 12 powerful weeks of training modules and the dedicated support of your own IA Coach, this program will help you meet and connect with great women, get numbers, and go on dates.
By talking with us in a 1:1 phone call, we can see if this program is right for you! Apply here.