Introverted Alpha Reviews:
Clients Talk About The Program
Listen to detailed, honest reviews from clients of our dating coaching program.
Hear different perspectives to get a deeper sense of what it's like to work with us.
A Message from Sarah, Introverted Alpha's founder
Here at Introverted Alpha, we talk a lot about our experience coaching our amazing clients, and you might be curious about what those same clients have to say about their IA experience.
That's why past and current clients, most of whom are introverted guys, generously donated their time to talk with me about what it was like to go through our program — because they would have loved to have listened to detailed Introverted Alpha reviews before joining too!
As for the conversations you're about to listen to, it's important to note these are not typical "testimonial calls" which can feel pressured/uncomfortable a lot of the time.
That's not the case here.
I told all the men at the beginning of our conversations:
This is just going to be a relaxed, fun conversation between us where I'm learning more about you and your story, which I'm excited about. Whenever I ask you a question, there's no answer I'm expecting. Simply answer with what you are feeling, what is true from your heart, whatever you want to say.
The result astounded me over and over and over, as I talked with all these men one by one and they shared their thoughts and feelings. I've had several conversations, and I've handpicked the ones I think will be most helpful/resonant with you to share.
Onto the client interviews…
From late-night Google search to fulfilling, exciting relationship
From being the "least cool" of his friends to total badass and introverted equivalent of "life of the party"
From starting to give up on dating to Benevolent Badass
A Few Comments from These & Other Clients...
"If you're really frustrated, you may figure it out [on your own], but I think working with Introverted Alpha can drastically speed up how quickly you can figure it out and feel comfortable. And that was totally worth it for me to go through the program, and my life has totally changed in a really short amount of time."
"I'm really happy to get the dates and the experience and going out with great people, but the thing I'm most proud of is the overall mindset shift that I'm able to accomplish. I kind of see myself differently, and I recognize that the pieces have all been there from the beginning, and it was just a matter of putting them all together into one complete package of who I am."
"If you're wondering about whether this is really worth it, whether you'll get out of this what it is you think you really want, then I can tell you that this is genuinely worth every penny or every dollar of doing this. There is more material and content and support in this program than I think you can imagine that it's possible to convey up front."
"When you go through the Introverted Alpha Program, it teaches you that there is a place for a genuine benevolent badass, a truly authentic good guy. I've found my version of that really."
"You have put together a great program, unlike a lot of things that are out there. I'm about halfway through, and I have been finding it extremely helpful in clarifying things in my life so far."
"I really cannot understate just how grateful I am for the program and to have done this process. It's been so huge for my life – it's going to pay for itself 100 times over. I just want to thank you for that."
Why are Introverted Alpha clients so happy?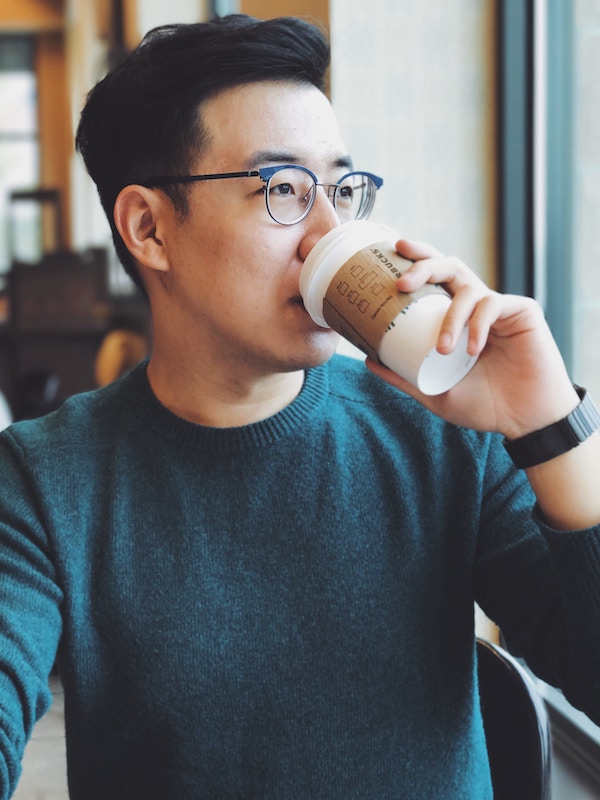 They love having a team of women who love them. 
We see their best, draw out their strengths, and give direct unbiased feedback on how to improve their approach to dating and social leadership. We help them gently expand their comfort zones.
In the process, they become distinctively themselves. 
They start getting attention not only from attractive women, but from their colleagues and perfect strangers in social settings as well. Their quiet confidence shows and becomes a part of who they are as men, making their unique personality type shine.
Many women tell us how they find introverted men attractive and how dating an introverted guy is truly a gift. We want to help you share your wonderful personality traits with the women who would be so grateful to know you!  
To explore the possibility of working on your introvert dating skills, check out our Launch Your Dating Life and Become A Benevolent Badass programs. You can also take this fun 2-minute quiz to find the very best program for you here at Introverted Alpha.
Also, you are welcome to get in touch with us via email at team@introvertedalpha.com. And be sure to download our ebook so we can send you even more dating tips for introverted men.