"I want to text this woman, but I don't know what to say!"
Has this ever happened to you?
An amazing woman caught your attention, and you want to get to know her better. You've chatted a bit, asked for her number, drafted a text message to her, and yet you hesitate before sending it.
Texting a girl for the first time can spark so many feelings: excitement, nerves, anticipation, stress, and hope. So how do you work through all of those normal emotions and choose the right words to say, all while sounding interesting and authentic?
Happily, we've got your back. Today, we're going to share tips for texting a girl for the first time, what to say, and when.
Not sure if you should text her first?
After you get a woman's phone number, the answer is simple: DO text her first! Reaching out with authenticity and desire makes your intentions clear and sets the tone beautifully for a potential budding relationship.
Girls love when men take the initiative to reach out and show they are interested.
It's important to remember that you shouldn't overthink this. Many men tend to fall into an "analysis paralysis" state where they analyze every minute detail and possible outcome of a text conversation.
The reality is that the difference between the absolute best thing to text a girl for the first time and something that is decent isn't as big as you think.
While texting skills are helpful when starting a new relationship, there are also other important factors to consider as well!
The biggest variable within your control is your own steady confidence in what makes you uniquely wonderful.
Many introverts find that a new relationship can spark personal growth and self-discovery. That's why we created an incredible resource for you: this free 22-page ebook to help you build authentic confidence, which will level up your texting and in-person communication skills.
So, before we continue, download it here, and complete the exercise in it once you've read this post!

Now, let's dive in!
Tip #1: Add some flair
Although a simple "hi/hey/hello" text may seem like a safe way to start a conversation, it may come across as a bit generic. Instead, you can send a more creative text that captures her interest AND makes her feel special when she opens it!
For example, you can…
Share something about your day with her,
Refer to an inside joke or shared experience,
Ask her an intentional question, or
Tell her what made you think of her.
After receiving any of these engaging texts full of substance, she'll be eager to text you back!
Just think…what text would you rather receive? A "Hey, what's up?" or one that follows the examples above?
This tip applies to messaging girls through dating apps or social media as well. Start with one of the open ended questions her profile has sparked in your imagination, or give her a genuine compliment on her profile. These are two great ways to get a positive response!
Tip #2: Focus on making plans
To reduce overthinking what you say and do on your dates, it's best to do most of the getting to know each other in person. In some cases, spending a lot of extra time crafting your text responses can actually create an unnatural feeling in how your text communication feels to her, compared to the natural way she experiences you in-person.
The best way to help your face-to-face chemistry soar is by sending texts to create or confirm specific plans and then building that connection once you're together. Instead of making vague suggestions, you can suggest a picnic in the park on Saturday afternoon, for example.
For more ideas to help you plan an unforgettable date, check out this article: Dates Without Alcohol: 10 Ideas That Make Bars Look Boring.
Tip #3: Keep it relaxed
Dictionary.com defines relaxed as "being free of or relieved from tension or anxiety; not strict; easy, informal."
You may be thinking, "How am I supposed to sound relaxed when I feel so many heightened emotions?!" That's totally normal.
Sending an easygoing, laid-back text doesn't mean you have to pretend to be carefree. Rather, it's an opportunity to experience those exciting emotions while also holding space for the feelings of the woman on the receiving end of your text.
To keep the vibe positive and pleasant, avoid sounding urgent. You can generate a conversation with a girl that she can't wait to continue in person by texting somewhat sparingly and taking cues from the flow of your chat.
It's much easier to stay calm and confident when you're in tune with the responses you're getting, compared to when you're talking a lot while only receiving brief, dismissive responses.
No need to point that out if it happens, though! Once you know you did your best, let the conversation taper off naturally. There's nothing wrong with that at all, and it happens all the time! Who knows, she may even reignite the conversation later.
Conclusion on texting a girl for the first time
Now that you know how to text a woman for the first time, you'll be able to capture her interest confidently while securing a plan for the next time you'll see each other!
Don't go anywhere yet, though. There are a few more things you should know before you send that text.
Your Next Steps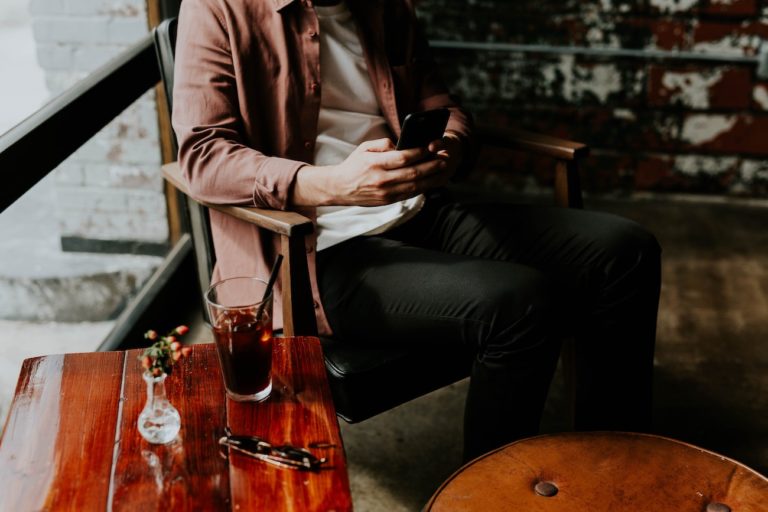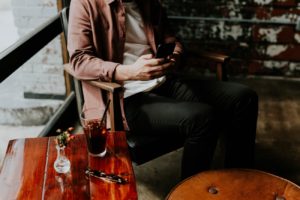 If you're ready to take action to make sure your dating skills (and thereby success!) keep improving, here's what to do next!
Through our 12-week comprehensive program, you'll discover how to…
Attract more women while feeling like yourself,
Meet and connect with those great women successfully, and
Fill up your dating funnel with quality dates, all while feeling more like yourself than ever!
You will be empowered to launch your own dating life with ease with 12 in-depth training modules, 12 weekly full-hour 1:1 coaching sessions with your own dedicated IA Coach, and completely personalized 1:1 unlimited email support throughout.
Learn more and express interest here to speak with us about it!