Not sure how to ask someone if they are single?
Imagine you're in this scenario:
You've met a woman you're attracted to. However, you aren't sure if she's single, or if she's open to the idea of being in a relationship.
You want to find out if she's single in a way that feels comfortable for both of you.
Happily, discovering how to ask someone if they are single is exactly what we're going to cover today!
If you're an introverted man who wants to navigate the get-to-know-you stage of a conversation with tact and integrity, you're not alone!
We've worked with many introverted men who want to know how to find out if a person is single, beyond glancing at their ring finger for a wedding or engagement ring. We tailor our recommendations especially for introverts like you.
Today, we'll cover 3 foolproof scripts that will reveal whether or not she's single! We're including…
a relaxed approach,
an indirect conversation, and
a direct request.
By the end of this post, you can feel confident using all of these scripts, or simply pick the one you like best!
Determining if she's single without making it awkward
While it's important to find out whether or not she's single before you make a move, there are some deeper variables to consider as well.
For example, while you certainly want an answer to that important question, you also want to…
help her feel comfortable as you find out,
avoid any potential awkwardness, and
feel confident in your skin.
Once you know what makes you uniquely wonderful, your own new, palpable level of confidence will help the whole conversation go smoothly. This makes asking someone if they are single easy and fun!
Be sure to complete the exercise in this free ebook after you've read this post because it will help you do just that.
Get your copy of our ebook here!

Now, let's dive into some foolproof scripts that will help you find out if she's single!
1. The Relaxed Approach
When you're figuring out how to ask someone if they are single during the early stages of an interaction, the first thing you should do is purposefully develop a positive mindset.
While being concerned about wording or imagining worst-case scenarios won't get you far, carrying yourself with a gentle spirit, positive attitude, authentic confidence will!
These wonderful inner aspects of who you are carry over into your body language, eye contact, and overall vibe in a way that is very magnetic to women.
If you're ready to try the relaxed approach, you can simply ask:
"By the way, are you single? I saw you with that guy and wasn't sure…"
This simple, laid-back script accomplishes so many things!
It affirms your attraction for her.
It allows you to feel calm while sounding confident.
It's so simple, allowing you to focus on your body language and eye contact.
It gives her space to tell you whether or not she's available.
If you aren't sure if this relaxed approach is right for you, consider how to ask someone if they are single in a more indirect way.
2. An Indirect Conversation
The more you engage with women in authentic, curious conversation, the more you'll notice that they naturally tell you about the things that are important to them.
If you're willing to be patient in finding out if she's single, she may share the answer with you before you even ask!
Talking with her is more than just making small talk; it's actively taking an interest in her and what's going on in her life. The best topics work for in-person conversations, as well as conversations over text or social media messaging.
Here are some topics of conversation where her relationship status might naturally come up:
Holidays,
Roommates or living situation,
Future goals or dreams,
Weekend plans or upcoming travel, and
Free time or hobbies.
For example, she may mention feeling anxious about meeting her future in-laws over Christmas, or if you ask about her future goals, she may answer with "we" language, indicating her plans with her significant other.
On the other hand, she may share that she still lives with her best friends from college, or that she's looking forward to a girls' trip to Mexico, or that she doesn't have plans for Valentine's Day yet..
While this approach may take a longer amount of time and more emotional investment before you find the answer, your curiosity and interest honors her as a person.
Even if it comes up that she's not available, it still allows you to hone your conversation and flirting skills, and learn how to pay attention to the details of your conversation!
3. The Direct Request
One thing many analytical, introverted men find challenging is deciding what to say.
If you want to be direct without sounding too intense, this foolproof script is sure to reveal whether or not she's single and/or interested:
"Can I take you on a date sometime?"
While it can feel a bit vulnerable (understandably!), there are many benefits to being direct. Many women appreciate a straight-forward request for a date like this one for several reasons:
It doesn't waste any time.
It clarifies your intentions while affirming your interest.
It allows her to decline gracefully before anyone gets emotionally invested.
It is non-threatening while placing the ball in her court (especially if you say "sometime"), which helps her feel comfortable and safe.
If she agrees to a date, don't forget to ask for her number so you two can make and confirm a plan! (Not sure what to do? Check out these fun date ideas.)
Final thoughts on asking if she's single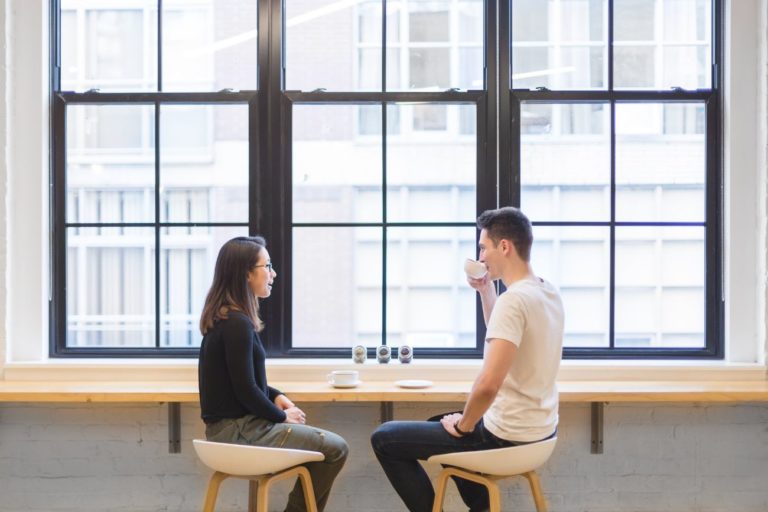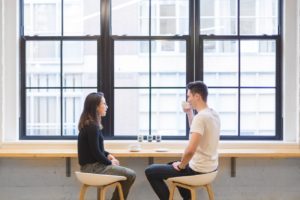 Now that you know three different scripts you can use instead of wondering how to ask someone if they are single, you can engage in a way that feels both enjoyable and comfortable!
Let's review. Today, we covered…
The benefits of a relaxed approach,
How to navigate an indirect conversation, and
What to say if you go with a direct request.
So, now what?
Don't forget to download our free ebook to better understand, embrace, and utilize your best traits.
Sometimes, when it comes to dating and your overall love life, your situation may benefit from more in-depth guidance.
To get a feel for how we could help you 1:1, check out our personalized dating coaching program: Launch Your Dating Life!
Over 12 weeks, you'll learn exactly how to…
Be and feel sexually attractive,
Meet and connect with great women, and
Get numbers and go on dates!
Apply here to see if this program is the right fit for you!