First Date Essentials For Introverted Men
As an introvert, even though you need more alone time than extroverts, you also want to find love. You may even long for this more than extroverts because you want that special person to come home to and relax with.
Whether you have been off the market for a while or are just beginning to embark on your dating journey, the process of finding "the one" can be an intense and strenuous process. You might feel pressure or nervousness (especially as an introvert) when anticipating your first date with someone new, or your first date at all, or in several years, depending on your unique situation.
Don't head back into your shell just yet, cute turtle! We are going to cover a list of first date essentials all introverts need to know, to ensure that when the time comes to head out for that first date, you are prepped and ready to show up as your most confident self.
Clean Yourself Up
First impressions are formed in less than 30 seconds. This is a surprisingly delightful reason to pamper yourself! Make sure you allocate a sufficient amount of time to grooming.
Be sure your clothes fit well, and feel as refreshed as possible before your first date. Doing this sends a message to your date without you having to say a word. Simply by taking this step, you set yourself apart from everyone else who isn't being as thoughtful and conscientious as you!
Here are three great ways to clean yourself up before a first date:
1. A day or more before your first date, go get yourself a nice haircut and a clean shave. 
Freshly styled hair complements your facial features and also sends the powerfully attractive message that you stay on top of your own self-care. Style your hair with some hair gel or pomade to look extra polished.
Tip: Ask your hair stylist what products would work best in your unique hair, and how to apply them!
2. Smell amazing upon arrival.
Your scent is not only important, it can open up an easy conversation between you and your date. Being an introvert means you are naturally thoughtful and thrive when you're prepared with creative, genuine conversation starters like a great cologne!
Your cologne or body wash offers an easy entry-level conversation to calm each of you as well as boost your confidence because of how good you smell.
Tip: If you have been putting off buying a new cologne you have been wanting, now is the time to go buy it! If cologne is not your style, you can try a new body wash or shampoo.
3. Clean your car if you are picking your date up.
While your date may not feel comfortable with this for a first date especially if you met online, you still may find yourself in this position if you go from one location to another together, for example.
Your car has been said to be a direct reflection of your living space, so make sure it's clean.
Tip: A quick interior detail on your car can take less than a half-hour which makes this step very reasonable and doable!
Freshen Up Your Style
If you have been out of the dating scene for a while, odds are you haven't bought any new clothes lately. Being an introvert, going out into a busy shopping center to buy clothes usually may not sound appealing.
That's why it's wonderful that we live in a very accessible and virtual world! Shopping online for clothes and accessories is easier than ever. Whether you want to buy a whole new outfit or just a single item as simple as a t-shirt, getting back into dating is the perfect occasion to do so.
When buying your new clothes, prioritize comfort without compromising your style. Being comfortable in a situation like a first date can help you maintain your confidence while still looking put-together.
One fun idea is to pick an outfit that expresses how happy you are to go on this date! Your clothes speak about you and how you feel, without words.
A study done by the University of Hertfordshire showed that your clothes are a direct reflection of your mood. Not only do your clothes impact others around you, they also influence how you're feeling. In other words, the influence your clothes has on you goes both ways! This is one of the most important first date essentials.
Keep all of this in mind as you craft that thoughtful outfit to show up as confident and relaxed.
Pick The Perfect Spot
Another often-overlooked aspect of dates is the venue you choose.
One route you can take is by asking your date if she has any favorite spots. This could be something as simple as a park that she loves going to or a preferred spot to grab some food. When you plan a date around what she loves, you're showing you are caring and interested in her!
Another route is take is initiating picking the spot. When doing this, take into consideration what your date likes (food, location, ambiance). This is an easy way to show her you care when she arrives at a spot you picked with things she loves.
As an added bonus, when you get to pick the place, you can immediately avoid large crowds or places that may make you feel uncomfortable.
In all of this, you get to start your date off on the right note.
Tip: If you are unsure about the date and how it will be from some signs that may have struck you early on, go with lunch, coffee, or a drink for your date idea. These options offer a great environment for you and your date to get to know each other over yummy food in a breezily brief amount of time.
If the date does not go as planned, you can part ways afterwards. If it does go well, then you can continue the date at a local dessert spot or a local park with a walking trail if during the day, or dinner if at night.
This route gives you the best of both worlds so if things head south, you can head in the opposite direction. And if they head north, you can head in that continued direction together!
Let The Accessories Do The Talking
A sometimes forgotten detail when it comes to first date essentials is your accessories.
While your choice of watch or belt might not seem like a big deal for your date, it actually makes a stronger statement than you think.
Accessorizing your outfit goes further than just looks; accessories also express taste and personality.
If you wear glasses, those also reflect your style. Getting back into the dating scene, or refreshing your look while you're dating, is a great time to update your look with new eyeglasses.
We encourage wearing your glasses on your date if you wear them regularly so that if the first date turns into a second, there are no surprises. If your date is also wearing some form of jewelry or glasses, this can be a great point of mutuality you can share and thereby a great conversation starter in your back pocket.
Other accessories you may want to consider adding to your first date essentials list for conversation starter and style purposes are…
A bracelet or necklace you love
Sunglasses if it will be sunny outside. If you choose designer sunglasses, they will not only protect you from the sun but also will complement your look by adding chic to your style.
A leather belt
Your favorite watch (If you choose a smartwatch, make sure you have it on silent.)
Conclusion on first date essentials for introverted men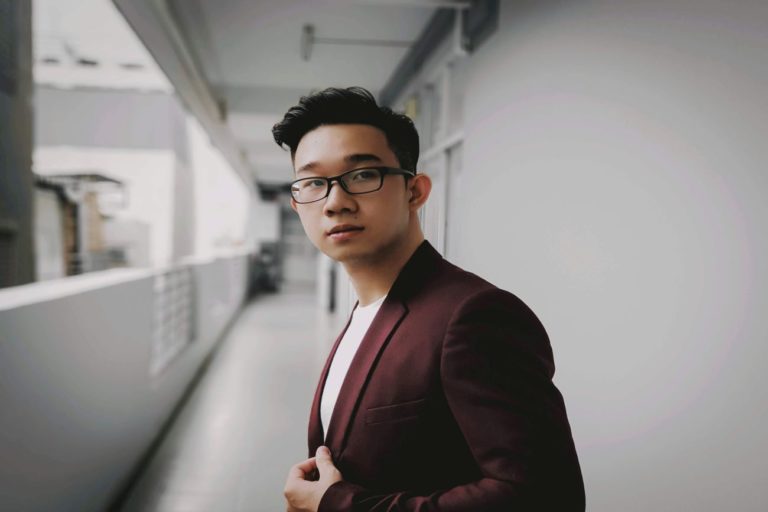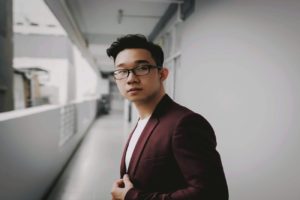 Now that these first date essentials are fresh on your mind, you are sure to show up feeling more confident and ready than ever!
Let's review what you found out today: 
Get yourself looking and feeling better than ever.
Freshen up your style.
Pick the best date spot that suits both of you.
Add that cherry on top with your accessories that make a statement.
Your Next Steps
Be sure to download our free ebook, "Why PUA Doesn't Work for Introverts & What Works Instead" to further build your dating skills on a foundation of confidence! This is an excellent supplement to the first date essentials you discovered today.
For personalized support, consider our Launch Your Dating Life program.
Even if you feel shy, inexperienced, and/or unsure of how to start meeting the right women…
Take heart! Through the powerful combination of coaching and training support inside Launch Your Dating Life, you can finally…
Be and feel sexually attractive,
Meet and connect with great women, and
Fill your dating funnel with quality dates!
Launch Your Dating Life is our 12-week high-touch, comprehensive program that helps you become the best, truest version of yourself in your dating life! Discover how to launch your very own dating life today.