How to express attraction through body language
Have you ever felt like this IA reader? We'll call him Cameron. When it comes to body language for attraction and flirting and progressing chemistry with a woman, he used to feel frustrated:
"I was at risk of settling. I felt frustrated and lost in this area of my life. Almost every face-to-face encounter I had some attraction towards, I was not able to progress.
"Now I just feel really content with life and how things are going, and I would say Introverted Alpha was instrumental in that because it's really demystified attraction for me."
If you are feeling at risk of settling as well and you want to be sure to successfully convey attraction through male body language, keep reading!
Today, we'll share three simple, memorable tips:
Be there,
Be open,
And be yourself.
By the end of this post, you will be much more comfortable with dropping subtle hints through body language signs when you're attracted to someone.
Why is this so important in the first place?
Dating, showing sexual attraction, and being intentional with body language all have one irreplaceable thing in common: confidence.
Want to know the best starting point when it comes to building your self-esteem? It's finding out what is uniquely attractive about you!
When you know what draws women to you, you're less likely to shy away from opportunities to show your own individual sign of attraction for a woman through your body language.
That's exactly what this free 22-page ebook helps you with!
Download it here, and complete the exercise inside after you read this post.

Now, let's dive in!
1. Be there.
Did you know that proximity is one of the five elements of attraction? When you're around someone often, a psychological phenomenon called the Mere-Exposure Effect kicks in.
According to the APA Dictionary of Psychology, Mere-Exposure Effect is "the finding that individuals [both men and women] show an increased preference (or liking) for a stimulus as a consequence of repeated exposure to that stimulus."
In this case, your presence is the stimulus! If you aren't around her, how is she supposed to know that you're interested? By purposefully making sure that both your body and hers are in the same vicinity, half the battle is already won!
Every in-person date you have is an opportunity to be near a woman, build attraction, and practice reading her body language. Especially if you met her through online dating, this time together is vital to detect and build attraction!
2. Be open.
This tip applies both to your mental approach as well as your body language!
Openness is all about receptivity. When you're open-minded and ready to enjoy your journey, that relaxed, curious disposition shows in your body language.
When you feel at peace, you may find yourself…
Relaxing your shoulders,
Unclenching your jaw,
Uncrossing your arms,
Softening your facial expressions, and
Smiling naturally.
These behaviors subtly signify interest, and the great news is that they also make you more approachable and intriguing!
To learn more about open body language and how to pay close attention to female body language and whether or not she's physically attracted to you, check out this article: Flirting Signs: 6 Subtle Tells That Someone Is Into You.
3. Be yourself.
When it comes to body language for attraction, remember this: while you can add new skills to your repertoire, you must always stay true to yourself.
It's important to distinguish between personal growth and forcing yourself to be someone you aren't. When you embrace who you are and learn to love yourself, your attitude and outlook will prove magnetic for quality women.
Introverted men who enjoy being themselves radiate authenticity and can draw women in with their…
Calming presence,
Pleasant disposition,
Sense of relaxed openness,
Hint of mystery, and
Charming nature.
The wonderful news is that you don't have to reinvent the wheel when it comes to conveying sexual interest and showing your attraction through your body language!
Intuitively knowing how to move as a man becomes a lot simpler when it's about expressing yourself genuinely and giving yourself permission to feel comfortable in your own skin. When your mind and body are in sync, that confidence shines through and invites people in.
Conclusion on body language for attraction
Now that you know how to move and behave in a way that conveys your attraction, from human body to human body, you'll be able to show a sign of interest with confidence!
Today, we went over three tips to help you feel confident and authentic in your body language when you're attracted to someone:
Be there,
Be open,
And be yourself.
If you're looking for more advice about body language and flirting, check out this article, How To Flirt Without It Seeming Like You're Flirting.
Your Next Steps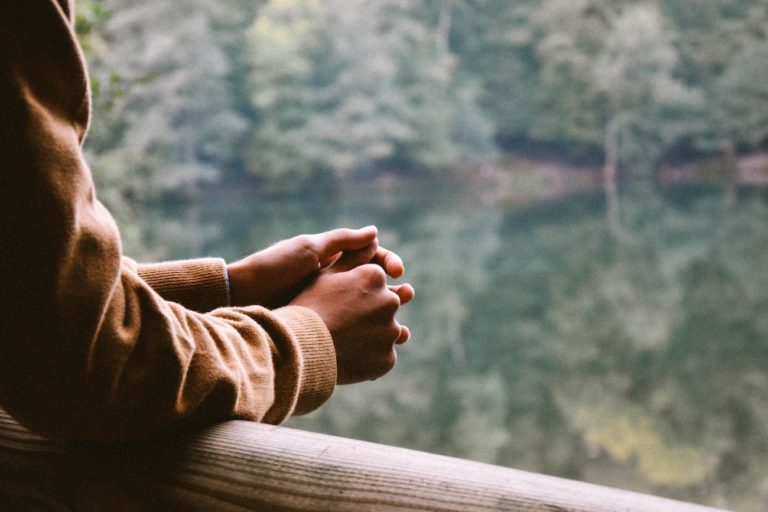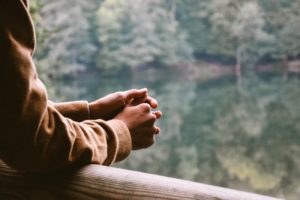 To build your confidence as an introverted man, download our free ebook, "Why PUA Doesn't Work for Introverts & What Works Instead" right now!
For more in-depth guidance on building chemistry with women through body language and touch, consider our First Touch To First Kiss program where you'll discover the 10-step seamless sequence to earning her trust, building chemistry, and always knowing what to do next!
You don't need to become a body language expert; all you need are dating coach tips just for introverted men like you. This is a powerful self-paced program that allows you to absorb and integrate the material in your own personal timing and become more confident by the moment. Learn more here!