What to say when you meet someone you're attracted to
Have you ever wanted to start a conversation with a woman you didn't know, and you stopped yourself because you weren't sure what to say?
If so, that is totally normal.
Many men here at IA have often asked about what to say when approaching a girl you don't know. The great news is that you can acquire tools and techniques that will help you overcome that challenge!
Take John, for example. He used to wonder how to initiate conversations with women, and now after learning and implementing what you're about to discover, he's excited to celebrate his progress:
"I have developed a healthy appreciation for my qualities, a solid understanding of how to approach women in a genuine and confident manner, and I'm going out and meeting new people more consistently."
If you'd like to experience the same growth as John and learn how to talk to a girl, we've got your back!
Today we're going to walk through what to say when approaching a girl you don't know. By the end of this post, you will feel confident and ready to begin a wonderful conversation with a woman you're attracted to.
Why is this so important in the first place?
When you can approach a woman with confidence, you start enjoying the first stages of building a great connection!
Before we go further, you first need to find out what is attractive about you.
Reason being, approaching women confidently comes from knowing why and how you uniquely can be confident in the first place.
That's exactly what this free 22-page ebook helps you with!
Download it here.

Now, let's dive in!
First, prioritize connection over perfection.
When you're considering what to say when approaching a girl you don't know, the very first thing you need to do is remind yourself that women aren't expecting perfect performance. They just want to connect!
Keeping that in mind alleviates the pressure of saying the perfect thing, so you can…
Enjoy the process,
Learn from your experiences,
Empathize with her desires, and
Have grace with yourself as you build a new skill.
Now that you have a great start, let's take a look at the next step.
Next, look for green lights.
Before approaching a cute girl you don't know, keep an eye out for green lights! These signals indicate that she may already be interested in you.
Does she…
have open body language?
glance frequently in your direction?
smile at you or have a warm countenance?
make mutual eye contact with you?
If so, these are all positive signs that she may be open to having a conversation with you.
There are also important social cues to look for that indicate that a woman might not want to be approached. These red lights are just as important to notice as the green ones!
Does she…
seem distracted or focused on something/someone else?
appear to be having a great time with just her girlfriends?
act upset or seem bothered by something?
look like she's waiting for her date to arrive?
These red lights are helpful indicators that it's not a good idea (or the right timing) to approach her.
Now that you know what helpful signals to look for when you meet a girl, it's time to discover exactly what to say when approaching a girl you don't know!
What to say when approaching a girl you don't know
Looking for the simplest formula out there for what to say when approaching a girl you don't know? Try our effective 10-word approach:
"I noticed you, and I had to come say 'hi.'"
We love this because it's simple, clear, and intriguing.
As long as you maintain your natural confidence and warm body language, you invite her into an engaging conversation that has her wondering what you noticed about her. From there, if she's interested, she'll help contribute to a great, fun conversation!
No matter what, communicate authentically.
Everyone has different strengths, preferences, and tendencies. Looking at these options, which sounds best for you?
Some introverted men feel like they're at their best in conversation when they keep things positive, light, and fun by engaging in playful banter.
Other men feel most comfortable talking about the shared environment or pointing out something they noticed, like if she's wearing a t-shirt promoting a band they love.
Some men find that a simple "Hi, I'm _____" with a warm countenance can also work effectively to start a conversation with a woman.
Many introverted men wonder if they should try to wow a woman right away with some unforgettable line. Happily, authenticity is much more appealing than a rehearsed performance.
In the end, what you say may get forgotten within a few minutes or hours. How you made her feel, on the other hand, she could remember for a lifetime.
That's why it's so important to communicate in a way that makes her feel great!
Make her feel safe by honoring her personal space and making eye contact.
Offer genuine compliments by admiring things about her looks or her vibe.
Take an interest in her by asking her questions and responding with enthusiasm and empathy.
One way you can make sure the experience goes positively for her is to set a goal for the conversation that honors her. Rather than focusing on thoughts like, "I hope this girl likes me," or, "I hope I get a number," choose to enter a thought pattern that centers around her.
How can you convey curiosity about her? How can you contribute to her overall happiness and wellness?
If you can help a woman feel great while she's talking to you, she's naturally going to want to keep chatting and have you around more!
Conclusion on what to say when approaching a girl you don't know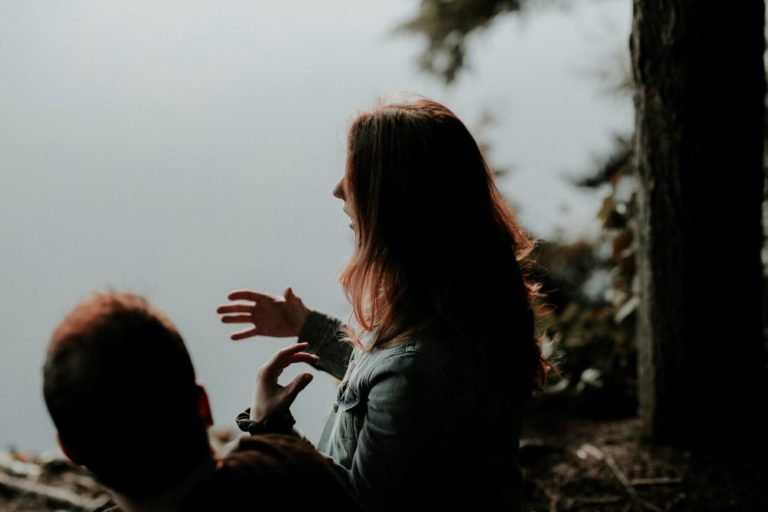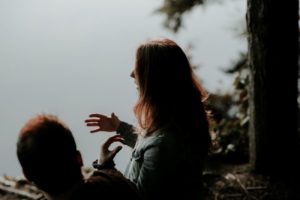 Now that you know what to say when approaching a girl you don't know, you'll be able to evaluate the situation with confidence and remain calm while you start the conversation.
Let's review what we went over today:
Developing a positive mindset around approaching women,
Knowing the green (and red) lights,
Speaking authentically, and
Making sure she has a great experience talking to you.
Now that you got the conversation started, are you ready for more? Check out these free resources for introverted men:
For more personalized support, consider our Launch Your Dating Life program.
Over a 12-week, online training experience, you'll benefit from weekly dating coaching sessions, unlimited email support, and feedback from your own dedicated IA coach as you work through these three phases:
Be and Feel Sexually Attractive
Meet and Connect with Great Women
Get Numbers and Go on Dates
This program is FULL of material that has been developed and refined over years of supporting hundreds of 1:1 clients like you.
At Introverted Alpha, we love that there is no ceiling on just how good things can get. Apply here to see if this program is right for you!