How to decide whether or not to text her
The history of texting and dating has become a bit nuanced due to its rapid developments. With each new upgrade comes new dynamics, features, and etiquette.
Just think: the texting experience has evolved from zero internet access to read-receipts, three bouncing dots, and the ability to send screenshots, gifs, and emojis. And that's not to mention dating apps from Hinge to Tinder and other apps like Snapchat and Instagram at your fingertips!
All that to say, texting a woman you're interested in has evolved far beyond the stone age of phones into something much more complex.
It's no wonder you're looking for some indicators as to whether or not you should send that text!
If you're an introverted man wondering, "Should I text her?" then you're exactly where you need to be! Today we'll be covering…
Three of the most common texting scenarios,
Whether or not you should text her, and
Customizable scripts to fit your exact situation.
By the end of this post, you will know whether or not you should text her and, if so, what to say!
Why is this so important in the first place?
Wouldn't you like to build the confidence it takes to know intuitively whether or not to text her, what to say, and how to proceed after that?
The thing is, all authentically confident men have one crucial thing in common: they know exactly what makes them unique, attractive, and desirable to women.
Happily, this is an opportunity for you to get in touch with those special traits, charming quirks, and desirable values that set you apart as well!
That's exactly what this free 22-page ebook helps you with!
Download it here so you can complete the exercises after you read this post.

Now, let's dive in!
Scenario #1: You just got home after a wonderful first date.
Figuring out when and what to text can feel much more like art than science, and learning to listen to your intuition can feel like a major growth opportunity if you're like most logical, analytical, introverted men.
If you genuinely enjoyed that first date, the answer to your question, "Should I text her?" is YES!
However, avoid sending an encouraging text if you didn't walk away smiling from your time together. Unintentionally misleading someone only complicates things and can lead to more hurt feelings in the long run.
As for the timing of your text, you can text her that same evening or perhaps the next morning depending on when you get home.
Here's a simple formula for that follow-up text:
Thank her for going out with you.
Let her know that you enjoyed your time together.
Share (briefly) what you liked about her or your date.
Check to see that she got home okay.
You can also incorporate something memorable or funny from your date (this would fit best in that #3 slot). If you're feeling unsure, it's best to keep the message simple!
Scenario #2: It's been a while since the last text.
There are several ways this situation can play out:
1. She sent the last text.
If you feel wary of arbitrary waiting rules when you're genuinely interested, you're absolutely right. The best dating experiences avoid pretense and prioritize honesty.
That's why the answer to your question, "Should I text her?" is YES!
Maintain a warm connection by touching base with her sooner rather than later. This affirms your interest in her and keeps the momentum going.
When it comes to timing, reach out when you won't be distracting her or interrupting her sleep.
2. You sent the last text and haven't heard back.
So, should you text her? The answer is MAYBE. It depends on timing and frequency.
Let's say you sent the last text and she hasn't responded yet. In that case, give her about a day, and then reach out again with a positive, engaging text.
If you don't hear back again, wait a few more days and then send one more fun text. You can keep that text short and sweet by mentioning something that reminded you of her!
After that, if you still haven't heard back from her, it's okay to let it go and move on.
3. She's told you she's busy.
In the event that she's focused on something else (whether it's work deadlines or bridesmaid duties), it's understandable that she might not be able to contribute to an ongoing texting conversation.
Instead of reading too much into it, recognize this as a prime opportunity to show her just how supportive, calm, and steady you are.
The answer to your question, "Should I text her?" is MAYBE. It depends on intuition.
If you want to send a text, you can ask how things are going or offer to help if possible.
On the other hand, actions tend to speak louder than words. Consider showing her how much you care even without a text by simply dropping off Starbucks or ordering her lunch to be delivered!
Meanwhile, maintain your confidence and a positive outlook. That way, the two of you can pick up where you left off once things settle down!
Scenario #3: There's been mention of another date but no solid plan.
If you're wondering, "Should I text her?" then your answer here is absolutely YES!
Pleasant, vibrant women love it when men take initiative and showcase their leadership skills by coordinating an exciting plan for that next date. Plus, it will leave her feeling like she's desirable and her time is valuable. What could be more flattering?!
When it comes to figuring out what to say, keep it brief and clear.
For example, follow this outline:
Mention that you still want to see her again.
Ask her to join you and give specifics: name the place, day, time, and specific activity type.
Optional: offer an alternative ("or, if you'd rather _____, that would be awesome too!").
Ask her if she's up for it!
Final advice for men wondering, "Should I text her?"
Now that you know how important context is when it comes to making your decision, you'll be able to choose whether or not to text her with confidence that you made the right call!
Let's review. Today, we covered…
Several texting scenarios,
Whether or not you should text her, and
What to say based on your situation.
Where to go from here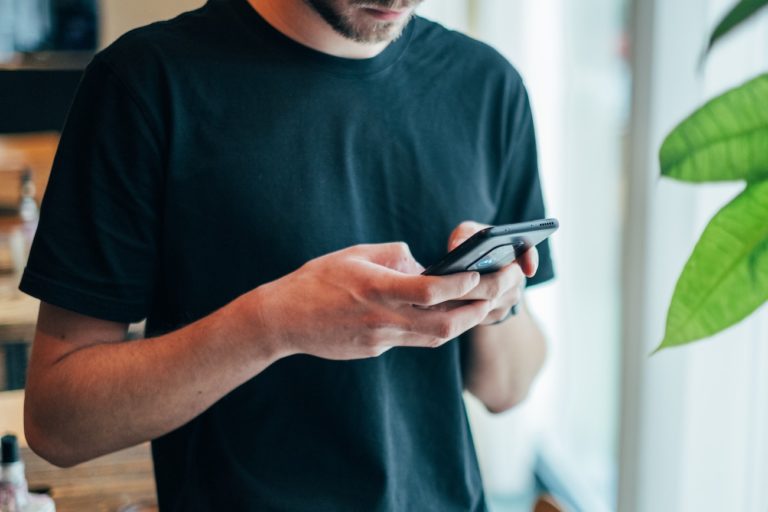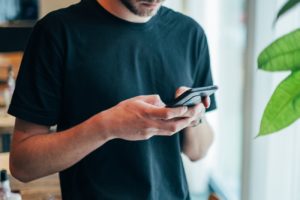 To get the most out of this post, there are three important steps you need to take next:
To read more on this topic, bookmark this post: "Should I Text Her First?" 4 Ways To Know + What To Text.
Remember to download our free ebook. You'll discover your best, most attractive qualities, which will help your texts reflect who you truly are!
Most importantly, check out our personalized dating coaching program: Launch Your Dating Life!
Sometimes, especially when it comes to dating and texting, your situation may benefit from in-depth, 1:1 guidance from a professional.
Over the course of 12 weeks, you'll learn from in-depth training modules, 12 weekly sessions with your own dedicated IA coach, and unlimited email support.
Apply here so we can see if this program is the right fit for you!