Putting yourself out there as an introverted man
Do you know what comfort zones and coffee shops have in common? 
You're only supposed to stay there for a little while.
If you're an introverted man searching "how to put myself out there," you may have heard popular (and unhelpful) advice to fake it till you make it, adopt a more gregarious persona, and generally pretend to be someone you're not.
Whether the pressure to pretend comes from social media, close friends, or a dating app, here is great news for introverted men who are interested in dating:
You don't need to become a pick-up artist or create a whole new personality. In fact, quite the opposite is true!
Introverted men who have started small by becoming aware of (and appreciative of) their unique gifts are able to showcase their best selves with confidence and enjoy great results!
Today we're going to share what it takes to put yourself out there in a healthy, sustainable way while discerning what dating advice is worth listening to.
Why should I put myself out there in the first place?
When your attraction to any given woman leads to action, you have an opportunity to build a relationship and experience the companionship and intimacy you long for.
Genuine confidence is only possible with deep self-awareness.
When you know who you are, what makes you special, and why people are drawn to you, putting yourself out there becomes a natural part of living authentically.
To build that sustainable kind of confidence, we've created a handy and free 22-page ebook for you. 
Download it here, and be sure to complete the exercise on page 8 after you read this post!
Now, let's dive in! 
Knowing yourself
English poet John Donne once said,
"Be thine own palace, or the world's thy jail."
In other words, if you don't feel at home within yourself, you probably won't feel at ease anywhere else.
Feeling comfortable in your skin starts with self-knowledge, which is followed by self-acceptance. (Hint: our ebook was built to help you with this!)
Furthermore, getting to know yourself takes time! Check out this article containing the eight types of introverts and see what resonates with you.
Loving yourself
You are a fascinating culmination of every moment, memory, and meaningful experience you've had, not to mention your…
Genetics,

Personal decisions,

Hobbies and pastimes,

Beliefs and convictions,

Opinions, 

Habits,

Mindsets, and

So many more aspects of your life!
Once you invest the time to understand yourself, then loving and accepting yourself is the next big task. Making peace with your life, your journey, and who you've become is a nuanced process. Be patient with yourself as you come to genuinely enjoy being in your own skin and start putting yourself out there naturally as a result!
Meeting new people
Putting yourself out there with confidence only happens after you've done the private work of growing to know and love yourself.
If you start putting yourself out there before you've built healthy, genuine confidence, every interaction and sideways glance can have the potential to lower your self-image.
When you know who you are, learn to love that person. Then work to grow into the best version of yourself. As you walk through this organic process, you can experience peace and even joy as you put yourself out there!
Here are a few ways you can put yourself out there when the time comes:
Participate in a new activity,

Go out independently,

Do something fun that makes you nervous,

Make pleasant small talk with a stranger,

Organize a small get-together with friends,

Express yourself vulnerably to someone you trust,

Give someone a heartfelt, genuine compliment, 

Say yes to your buddy's offer to set you up on blind dates, and

Do something that might be a little edgy or embarrassing for you.
Action Step: Once you've grown in confidence, check one item off this list at a time. See how far you can get!
Conclusion on how to put myself out there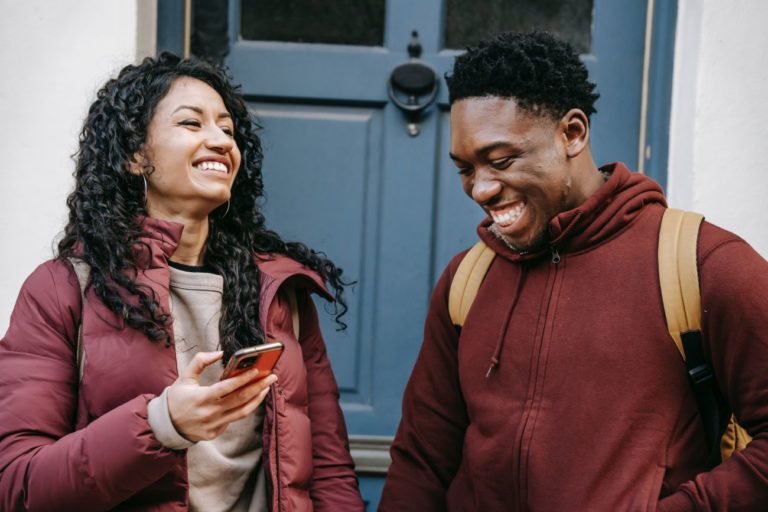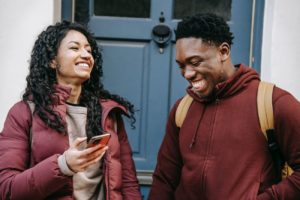 Now that you know how to build confidence and grow into the best version of yourself, you'll be able to discern the right moments to be vulnerable and engage in new experiences.
Today, we went over the three steps you need to put yourself out there with confidence:
Know yourself,

Love yourself, and 

Meet new people
Your Next Steps
Now it's time to take action to make sure your dating and leadership skills keep improving. Here's what to do next!
For more advice on this topic, check out this article:

How To Become A More Confident Man: 4 Powerful Steps.

Download

our free ebook

to start building a foundation of confidence right now!

For more in-depth support, consider our Magnetic Confidence program.
In Magnetic Confidence, you'll learn how to…
Get noticed by quality women,

Replace "nice guy" patterns with genuine strength, and

Develop an unshakable sense of self.
Taking a strong step for yourself may feel a bit out of your comfort zone, especially if you've felt that lots of people gave you advice in the past has tried to get you to be someone you aren't. 
Of everything we're passionate about for you at Introverted Alpha, drawing out your unique, genuine self is number one! That's your first step to making wonderful, exciting connections with others.
We can't wait to find out the man you become when you have developed a magnetic confidence of your very own. Learn more and join here!