Holding conversations with attractive women
If you've ever wondered how to hold a conversation with a girl, you aren't alone. Many introverted men want to sustain longer, more meaningful connections.
If that sounds relatable, you're in the right place!
Today, we're sharing tips to help you create, maintain, and enjoy great conversations!
By the end of this post, you'll know exactly how to hold a conversation with a girl while feeling authentic and comfortable.
Why is it important to know how to hold a conversation with a girl?
If you've ever thought that improving your conversation skills could improve your dating life, you're absolutely right!
Introverted men look for meaningful connections, and learning how to hold a conversation with a girl and keep the conversation flowing is an important step in that direction.
When you intentionally develop your ability to maintain a conversation, you naturally increase the chances of building an intentional, respectful bond.
To establish real, lasting connections based on knowing yourself well, download our free ebook and complete the helpful exercises after reading this post.
This resource will increase your confidence and authenticity as you develop your conversation skills and learn how to start a conversation with a girl!
Now, let's dive in!
How to hold a conversation with a girl: 5 practical tips
Now that you know why learning how to hold a conversation with a girl is so important, it's time to explore exactly how you can do that!
1. Speak through a smile.
Think of someone you've spoken to who made you feel relaxed, welcome, and comfortable. It's likely that person embodies warmth and empathy, which is difficult to do without a smile!
Body language is very important in an initial conversation, and smiling is a great way to break the ice.
A warm smile makes you more approachable, attractive, and likable. It also makes the woman you're speaking with feel valued and desirable. All before you even start talking!
When she feels like you appreciate her time and attention, she'll feel much more willing to share those things with you throughout a longer conversation!
2. Make room for some fun!
There are a few main reasons why conversations that start with great potential fall flat and lead to awkward silences:
The topics aren't interesting,
The conversation lacks chemistry, or
There isn't a joyful-feeling connection.
To keep the strong momentum going in a conversation, make it as positive as possible! You can do that by focusing your chat on…
Occasions to look forward to (holidays, trips, or promotions),
Funny stories involving mutual friends,
The "bests" (restaurants, books to read, or parts of your day), or
Happy memories or experiences.
When you ask her about topics like these and share your own thoughts, you'll be surprised by how fun the conversation feels, how engaged she is, and how much longer your chat lasts than usual!
This is a foolproof way to increase the length, depth, and enjoyment of your conversations with a woman you're attracted to.
3. Follow your curiosities.
If asking questions feels like tricky terrain, that's totally normal. Many introverted men wonder how to learn as much as possible about a woman they like without feeling like an interviewer.
Our simple advice? Ask open ended questions you sincerely want to know the answers to! This will help you maintain an upbeat, interesting conversation.
You can do this by voicing your natural curiosities about her interests, pastimes, goals, and experiences. This can unlock interesting discussions so that sustaining a fun conversation feels natural and enjoyable!
Asking questions you're genuinely curious in can also segue into other topics to talk about so that by the time your conversation wraps up, you'll be surprised to see how long it lasted!
4. Create "same here!" moments.
Many meaningful connections begin with common ground. Happily, affirming the things you share (such as hopes, hobbies, goals, or experiences) can unlock an even greater conversation.
Once you've found something you have in common, you can…
Share why you see things that way,
Recount a relevant story,
Ask follow-up questions, and
Expand on your own experiences or insight.
Seeking out and celebrating your commonalities can help you both feel more comfortable and authentic! This goes a long way in helping you maintain a wonderful conversation.
5. Start practicing, or learn more about this topic.
Do you feel ready to apply these tips in real life? You can go ahead and get started! Don't worry about making each conversation perfect at first; just take each experience as a learning opportunity. Pay attention to your date's reactions and interest, and keep track of your progress.
If you want to learn more about how to talk to a girl first, check out this comprehensive guide with Conversation Topics + Tips for introverted men, for more good conversation starters and tips. You can also explore 5 strategies for approaching women in our article, Striking Up Conversation.
Now that you know how to hold a conversation with a girl using these 5 effective tips, let's review!
Conclusion on how to hold a conversation with a girl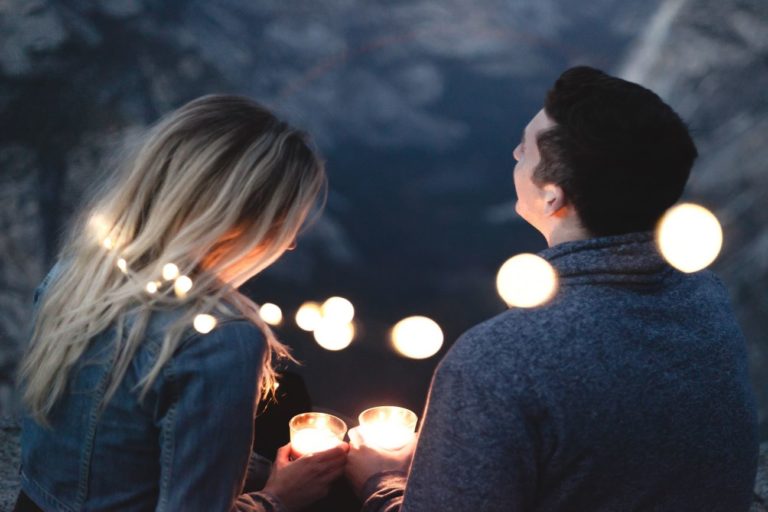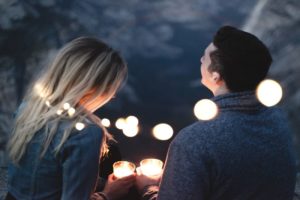 The practical skills you've discovered today will help you connect well with women and enjoy your conversations, all while staying true to yourself!
Today, we covered…
Reasons why holding a conversation with a woman matters,
5 practical ways to sustain a meaningful chat, and
The best places to access more resources.
So now what?
To make sure your conversational skills feel authentic, download our free ebook, "Why PUA Doesn't Work for Introverts & What Works Instead."
For more personalized support, check out our program, Become a Benevolent Badass!
This in-depth, 1:1 dating coaching program will support you in…
Finding your personal true north,
Bringing out your best around others, and
Becoming an intentional social leader.
To feel confident while connecting with others, Become a Benevolent Badass today!