What can engineers in San Francisco do to have better dating experiences?
Tell me this:
Have you found the San Francisco dating scene to be… well… challenging?
Are you feeling discouraged by…
the prevalence of hookups over meaningful dates,
the stigma against engineers as being cold and unfeeling, or
the confusion over how to meet women who want the same deep connection you want?
It's okay. You're definitely not alone!
Many introverted men have had the same qualms about dating as an engineer in San Francisco.
Happily, today we'll be talking about ways to overcome these challenges and make dating fun again.
This post will cover…
leveraging your unique qualities to set your online dating profile apart from the rest of the San Fran engineer crowd,
resolving to stay away from hookups in order to keep your dating experience high-quality, and
breaking both the "engineer" and the "San Francisco male" stereotypes you may encounter from time to time.
Combining all of these steps will give you a solid foothold on how to improve your dating life almost overnight. Awesome!
Why is dating as an engineer in San Francisco often challenging?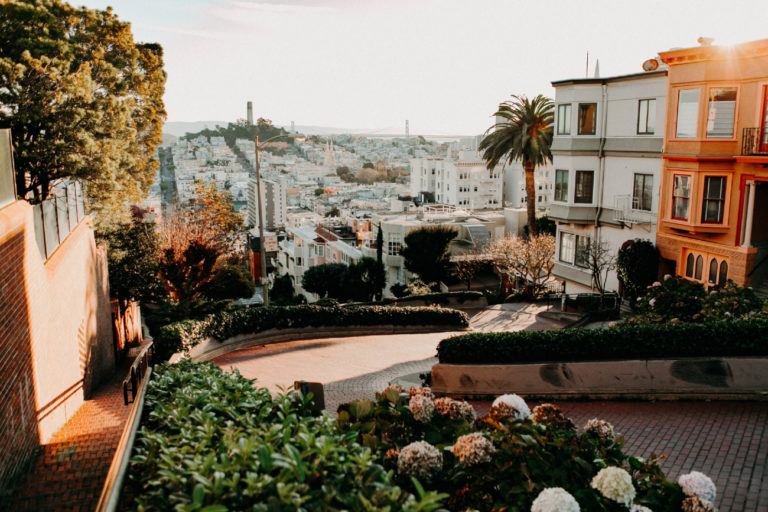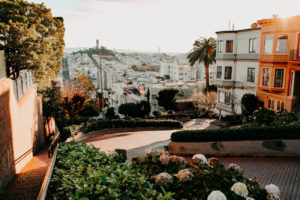 Dating as an engineer comes with its own special set of circumstances. Dating as an engineer in San Francisco takes those circumstances and adds an entirely new level of complexity!
To begin with, engineers sometimes get a bad rap in the dating world because they tend to be very introverted and scientifically-minded.
The presumption is that engineers hold logic and science in high regard, above emotions and feelings, and therefore might not make the most loving or attentive of partners.
(We at Introverted Alpha know that this stereotype is unfair and frequently unfounded!)
To make matters more complicated, San Francisco is an area densely populated by men in engineering, tech, and science professions.
Many men in your situation feel like the competition is endless; there always seems to be another man courting the women of their dreams.
And frequently, those women have encountered so many "engineer-types" that they may unconsciously believe the negative stereotypes before they even get to know you.
Not only that, but San Francisco has a strong hookup culture, which can make well-intentioned men such as yourself feel like the chances of finding a deep and lasting connection are slim.
Thankfully, these are all challenges you can overcome! Once you check out the ebook linked below, read on to learn how dating as an engineer in San Francisco can not only be manageable, but fun.
It's one thing to know you have amazing qualities you can offer to a partner. It's another to be able to showcase those qualities to potential partners in a healthy, attractive way! Download
this free ebook
for several helpful tips on how you as an introverted man can boost your dating skills and display your best traits with confidence.
>> Get it here! <<
Now, let's jump in!
Embrace dating apps.
Packed bars and clubs are notorious in the San Francisco dating scene. Certainly, this is not the most welcoming environment for introverts seeking a real connection!
On top of that, many men find that the ratio of men to women in these venues is often not in their favor, with several men vying for the small pool of single women.
Rather than diving into this milieu, give dating apps a (first, second, or third…) chance.
Dating apps have the benefits of…
fostering connections with women who have already expressed interest in you by swiping right or answering your message,
narrowing the pool of potential matches to women who have a "serious relationship" listed as their goal, and
enabling conversations to take place in a one-on-one environment (as opposed to at a club in a large group), which can make things easier on you as an introvert.
How can you make dating apps work for you this time around?
As we mentioned, San Francisco's engineer-heavy populace can make many guys feel like the competition is too fierce for them to be seen.
The key to overcoming this obstacle is to set your dating profile above the crowd by focusing on your unique, attractive qualities.
The first important step, of course, is to choose attractive and high-quality profile pictures. For more information on how exactly to do that, go to our Online Dating Guide for Introverted Men.
If you have several photos to choose from on your camera roll, look for some that fall under these categories:
At least one photo of your face, close enough to show detail, without sunglasses or other obscuring objects
One or more photos of your full body, preferably standing or doing an action
One photo of you in a group, so women get a feel for your size, how you act in groups, and what your friends may be like
At least one photo of you doing something you enjoy or being playful, which helps her get a stronger sense of who you are
Happily, for women who want a serious relationship, the photos on your Hinge or OKCupid profile are just the first attention-getter, not the only thing they care about.
Once potential matches scroll through your pictures and decide they like what they see, they are likely to read the rest of your profile.
This is another opportunity for you to stand out as you are dating as an engineer in San Francisco!
To thrive here…
Avoid bland, generic statements like "I love traveling, the outdoors, and The Office!" Profiles just like that number in the thousands and do nothing to show who you really are.
Instead, enrich your profile with some humor, fun facts, and personality.
Are you perhaps…
An award-winning cellist?
A mechanic who restores hot rods as a hobby?
Ridiculously talented at naming songs using only the opening notes?
Everyone has something fun and attractive about themselves that will appeal to the right person. Your task is to pick one or two of those things and play them up in your profile.
Not only do fun snippets of your personality increase your match potential, they also serve as great icebreakers once you start some conversations as you are dating as an engineer in San Francisco.
Resist the temptation to join in on San Fran's "hookup culture."
Hookups are a strange phenomenon.
On the one hand, many people want to find a real, lasting relationship with the right partner.
But on the other hand, when everyone else is doing it (and they seem to be enjoying it) and you get lonely enough, it can start to feel like a hookup wouldn't be the worst thing in the world.
Casual intimacy is better than no intimacy, right? Maybe it'll fill the void for a little while.
But here's the thing:
The very principle that casual hookups are based upon is the utter lack of any real intimacy.
Anecdote after anecdote confirms that most people (men and women alike) who use hookups as a way to connect with another person end up feeling lonelier than ever once the hookup ends, especially if there was little to no emotional connection established beforehand.
At best, you have a fun time that does carry some pain into the future since you didn't really connect with someone (and this is especially challenging for introverts).
At worst, some people (you or her or both) feel used and discarded and have markedly lower self-esteem after hooking up with someone casually.
So, if you want a true, deep connection that leads to a healthy relationship, know that there are lots of women who feel the same way you do. It's just a matter of finding them as you learn the ropes of dating as an engineer in San Francisco.
Break the mold by practicing good dating manners.
Dating as an engineer in San Francisco can open you up to two very different but equally unfortunate prejudices from local women:
The first unfair assumption is that engineers are cold, logical, and not tuned in to their emotions. (If this is a challenge you do face, brush up on your emotional skills by reading this post on determining flirting signs as an engineer!)
The second is that San Francisco men can be shallow and rather uncouth when it comes to how they treat women. One of the most common complaints on women's dating forums in the SF area is that men frequently use lewd pickup lines.
Happily, the solution to both of these things is to tap into your gentlemanly side!
You can start out by making simple gestures of respect, like…
opening the car door or restaurant door for her,
paying the bill for your date (or at least offering to), or
offering her your jacket if a chilly wind picks up.
Small, simple things like this often go a long way toward making women feel appreciated and respected.
You can continue this respectful trend in your conversations by…
asking her thoughtful questions about her life,
engaging in deep discussions about philosophy and sharing your opinions equally, and
making an effort to connect with her on an emotional level, which signals that you care about her as a person (which of course you do!).
As someone who approaches dating with the intention of making a real connection, these gestures of respect likely come somewhat naturally. You can make a little extra effort to set yourself apart from the crowd when you're dating as an engineer in San Francisco!
Conclusion on successfully dating as an engineer in San Francisco: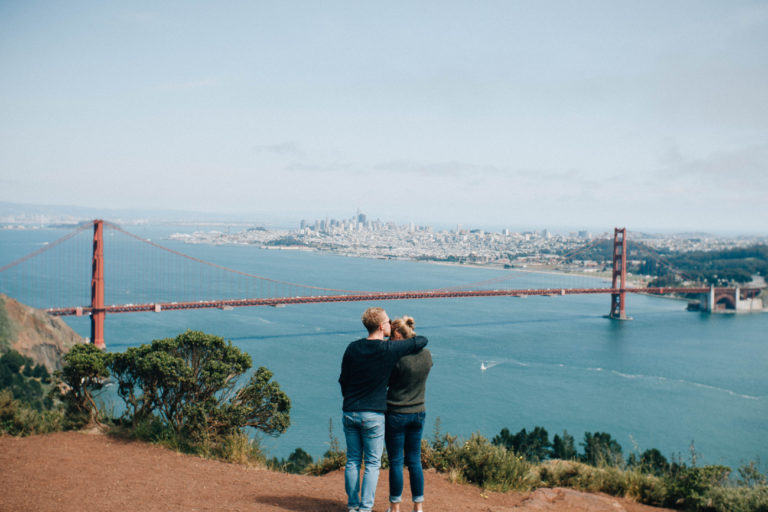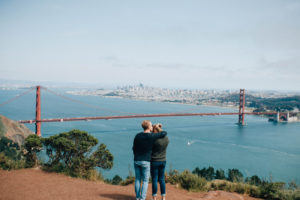 Now you understand how to overcome the unique obstacles that engineers dating in San Francisco may encounter. Awesome!
Let's recap!
Today we've decided that…
making a dating profile that stands out can help you find more and higher-quality matches,
avoiding casual hookups sets you up for the most success in finding a healthy relationship for the long term, and
using good manners makes you extra appealing to women who have been frustrated by the California dating culture.
That's a great start. When you're ready to level up your dating skills even further, download our free ebook, "Why PUA Doesn't Work for Introverts & What Works Instead."
Whenever you find yourself in a situation where you need personal advice on a specific situation, consider our signature Launch Your Dating Life program. Talk with us in a private, 1:1 phone call (apply here), and we can decide if the program is right for you.