The absolute best dating tips for introverted guys
Imagine you're a basketball player. At your local gym, you see a flyer for a basketball open gym and decide to go, only to find out when you get there that the space is filled with volleyball players.
That would feel confusing, right? The event was marketed as a basketball open gym… and yet, this is not what you signed up for. As a basketball player, you don't need a volleyball open gym. What you need is a basketball open gym.
The same principle applies to how dating advice is advertised. There's a lot of talk about pick up lines, faking it until you make it, and the "just do it" mentality that reinforce male bravado and an inauthentic approach to meeting women.
As an introverted man, these tactics understandably don't work for you!
So, that may leave you wondering… "What DOES work for me?!"
Spoiler Alert: That's what we're here for. :)
We've got your back, and today we're going to cover 19 of our best dating tips for introverted guys. We'll cover the before, during, and after of a date so that you're covered from start to finish!
Before we begin… here's the #1 piece of dating advice you could ever receive
Pablo Neruda once said, "Happiness is internal, not external."
You may find yourself easily getting caught in the trap of thinking untrue statements like,
"I'll be happy when I finally go on a date,"
or
"I'll feel content with my life once I'm in a relationship."
In reality, these are external experiences, which means they can change and fluctuate. You don't have control in that area.
When you focus on yourself internally and how you can build happiness there, you'll experience much less variable.
Here at Introverted Alpha, we believe that the happiest introverted men are the most CONFIDENT introverted men, and that absolutely starts on the inside!
That's exactly why we crafted this free 22-page ebook, to help you better understand yourself, your strengths, and your secret superpowers that draw women to you.
Download "Why PUA Doesn't Work For Introverts & What Works Instead" now so you can circle back after you read this post!

Now, let's dive in!
19 best dating tips for introverted guys
Without further ado, here are the absolute most effective, constructive tips for introverted men who are looking to level up their dating and leadership skills.
We've divided our tips into three clear sections: Before, during, and after a date.
Dating tips for introverted guys: BEFORE a date
1. Discover your strengths and values. Develop a deep appreciation for what matters to you so that you can determine whether a potential partner's values line up with yours.
2. Approach women. If that sounds intimidating, you can initiate conversations and talk to people you come across each day as you practice small talk. (Read more about approaching women here!) 
3. Opt for 1:1 dates rather than group dates or double dates. As an introvert, you can allow yourself to protect and reserve your energy for the woman you're truly interested in!
4. Plan to meet in social settings that are comfortable or familiar to you. Noisy bars? Crowded clubs? These venues are probably not where you feel your best. Instead, opt for a quiet coffee shop, art exhibit, or hiking trail.
5. Avoid the temptation of canceling at the last minute. You may feel a bit overwhelmed heading into your date, and know that this is totally normal. Remind yourself of all the ways your time together could go great, and then push beyond your comfort zone!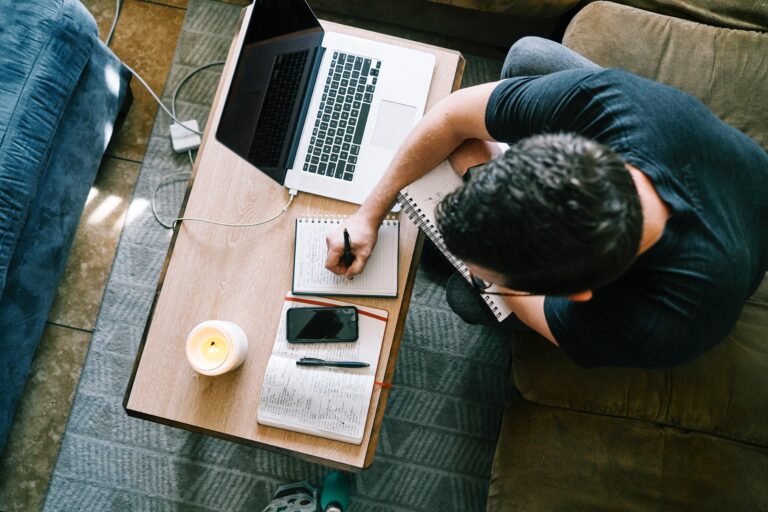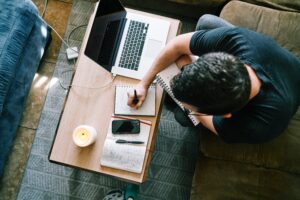 Dating tips for introverted guys: DURING a date
6. Exude genuine confidence. Confidence is the most valuable trait you can have personally and the one that most impacts your dating life. (Remember to download our free ebook for help with this!)
7. Stay approachable. Body language and facial expressions are everything! When you keep your phone in your pocket and take a moment to observe your surroundings with a smile on your face, you give off an approachable vibe that shows you are open to meeting others. (Check out our article on body language with three revolutionary tips.)
8. Be vocal about your introversion. Some introverted men feel that their quietness can sometimes be misinterpreted by others. When you proactively share about your introverted personality traits and how those look for you specifically, you build trust with your date while making the atmosphere more comfortable for you, too!
9. Make your date feel special. Hold her door open, offer her your jacket if the weather is chilly, or remember her favorite cuisine and make a reservation at that type of restaurant. (Hint: Remember the small details!)
10. Be who you are. Don't pretend to like things that you don't or behave in ways that aren't natural to you. Women can see right through it, and you're wonderful as you are already! The right woman for you will appreciate all of you, exactly as you are.
11. Listen intently. Great listeners help others feel good by making them feel important and by finding their lives interesting. When you listen well, your date will feel appreciated, valued, and heard.
12. Show genuine interest. When you ask open-ended questions, you invite a deeper conversation and greater intimacy! This is a great way to navigate beyond small talk and form a stronger connection with your date.
13. Avoid monologuing while still answering questions in detail. Don't shy away when she asks you something. Provide some interesting details, and then relate what you're saying back to her or ask her another question.
14. Be observant and attentive. If she seems uncomfortable, she probably is. Try to pick up on what may be bothering her and attempt to improve her disposition.
15. Be courteous. This one is a bit obvious (and something you, as a thoughtful, introverted man, already do)! Women appreciate a gentleman, and this is an opportunity to let these wonderful qualities you already possess shine.
16. Always end the date on a positive note. You won't find love on every first date, and that's totally okay! However, you received a valuable opportunity to gain clarity on what you're looking for, how you can improve your dating skills, and what you'd do differently in the future. Thank her for her time and be genuine when you convey your appreciation!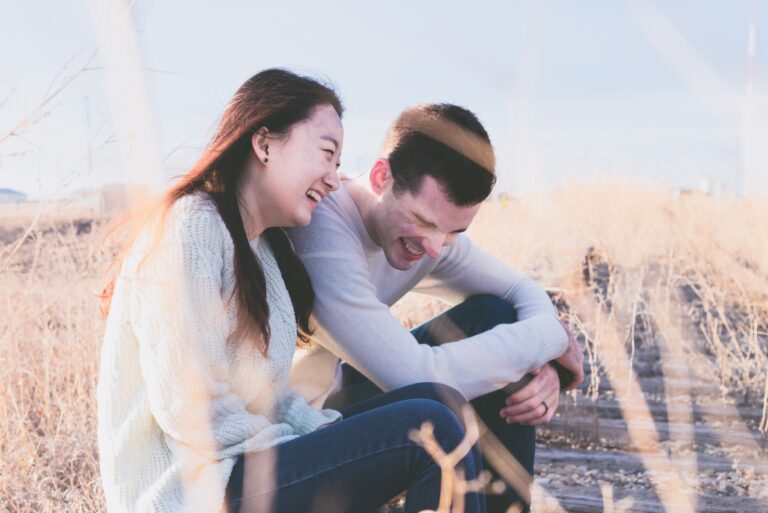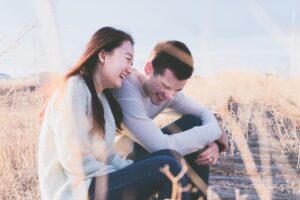 Dating tips for introverted guys: AFTER a date
17. Follow up after the date. If you would like a second date, tell her what you loved about your first one and get another date on the calendar! If there wasn't enough of a connection to where you are interested in seeing her again, thank her for her time and wish her the best.
18. Reflect, don't ruminate. Pick out 1-2 aspects of the date that you handled well, and pick 1-2 areas that you could have handled better. Celebrate the wins, and create a plan that will allow you to improve next time.
19. Remember that a "no" is only information. Rejection isn't an all-encompassing statement about who you are as a person rather than simply one person's desires. This is why your confidence is so important! When you already have a strong foundation of confidence built from within, another person's decision will not affect how you feel about yourself.
One last dating tip for introverted guys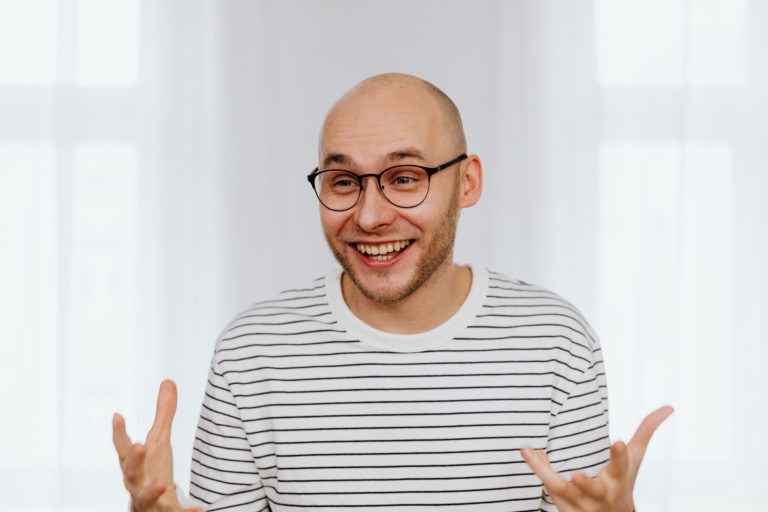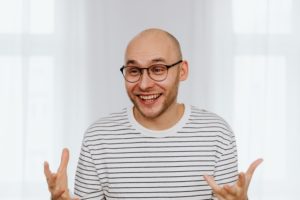 Now that you know how to navigate the before, during, and after of a date, you'll be able to embrace each dating opportunity with enthusiasm, tact, peace, and confidence! Try out these dating tips for introverted guys tonight!
Your Next Step
To make sure your dating and leadership skills keep improving, here's what to do next:
In Magnetic Confidence, you'll discover how to…
Get noticed by quality women,
Replace "nice guy" patterns with genuine strength, and
Develop an unshakable sense of self.
When you're able to confidently draw out your unique, genuine self, you'll easily create wonderful, exciting connections with others.
Start developing a magnetic confidence of your very own today.