Women love alpha male traits. Find out why!
Do you think you can't be an alpha male because you're an introvert? Have you ever thought that the term alpha male doesn't fit your introverted personality? Think again!
If you aren't sure how introverted is the new alpha, know that your desire to understand yourself better and have more success dating means you're exactly where you need to be.
Ironically, true alpha males inspire interest from women because that isn't their primary goal.
That's right, you don't have to exhibit physical prowess and be the 'life of the party' to embrace the traits of the alpha male!
Today we're going to share how your quest to better yourself will lead you on a path to greater confidence… and once you have that, it's your influence that women find undeniably attractive!
In short, today you'll discover the three alpha male traits that women can't get enough of:
It starts with a commitment to personal growth…
Which manifests as unshakable self-worth…
And is demonstrated outwardly as excellent leadership.
These three alpha male characteristics are what women are looking for in a dating partner!
A free resource to help you develop your alpha male traits
If you're ready for advice that honors who you are as an introvert instead of telling you to turn yourself into someone you aren't, you'll love this resource!
Take a moment to download this free ebook, "
Why PUA Doesn't Work for Introverts & What Works Instead.
"
It contains an enlightening exercise that will…
Reveal what is attractive about you,
Help you build authentic confidence, and
Uncover ways to improve your dating life.
Download your copy right here for a wonderful "step two" after reading this post!

Now, let's explore those alpha male traits that excite women most!
Personal Growth
Male alphas don't come about by accident. Rather, they're the result of years of developing themselves, improving their habits, and investing regularly in mental health and personal growth work.
These real alpha male traits are learned and earned with consistent, intentional effort, and that's just as true for introverts as it is for extroverts!
A man who takes his personal growth seriously will introspectively select something to work on or reflect on constructive criticism, using that information to improve in specific areas. For example…
People who struggle with being too prideful may humbly admit mistakes and take ownership over their decisions.
A person who's been flaky may focus on following through or communicating clearly with themselves and others about their desires.
Someone who has been harsh in the past can practice empathizing with how others feel and seeing things from different perspectives.
Something to keep in mind is that you can't follow a one-size-fits-all guide to individual growth because everyone has their own areas to work on.
A couple of on-ramps to your growth journey could include reading self-help books or setting and achieving some meaningful goals, as well as getting 1:1 coaching!
So, why do women find personal growth so exciting?
A man who is growing exhibits the upward mobility in his personal life that any woman would enjoy witnessing and being part of. If he can be trusted to steward himself positively, it's likely that he can be trusted to develop a healthy relationship as well!
And a man who is focused on personal growth makes an excellent partner for the long term.
No matter where you start, find a few ways you want to improve yourself. It's the easiest way to earn a woman's admiration and respect!
Unshakable Self-Worth
Once you embark on your personal growth journey, you'll soon discover the hidden gem of your self-betterment efforts: self-worth.
Self-worth is an interesting one to define. Dictionary.com describes it as "the sense of one's own value or worth as a person."
In short, improving yourself will lead to you valuing yourself more, making it easier for you to believe that you ARE a person women would be excited to know!
Isn't that beautiful? When you commit to personal growth work, you're saying to yourself, "You're worth investing in. I see potential in you and I'm going to help you be the best you that you can be!"
It's no wonder that translates so smoothly into undeniable, magnetic confidence.
Have you ever tried to hold a conversation with a person who had low self-esteem? It may have felt a bit strained or uncomfortable.
On the other hand, if you've spoken with someone with steady self-worth, you know how easy and fun it is to get pulled into their bright, generous orbit. The force that draws people toward others is the light of a person who knows their value!
Now that's something women can quickly get excited about!
Excellent Leadership
Let's say you've put in consistent work to grow personally, invested in some resources to help you along the way, and reaped the wonderful reward of increased self-worth.
After that, your self-awareness and confidence blossom into leadership, which can take many forms.
The wonderful thing about an Introverted Alpha's leadership is that it's not about control, superiority, manipulation, or domination.
Alpha male personality traits excite women most of all when they manifest in influence over a person, situation, or environment through empathy and respect.
Great leaders are dependable and reliable, unafraid to take initiative, and unwilling to wait around for someone else to act first.
The confidence that's rooted in your personal growth work will turn you into a leader who can stay calm in crisis… a natural Good Samaritan who takes initiative to add real value to those in his path.
What could be more exciting to a woman than a man she can count on to set an example?
Conclusion on the three alpha male traits that women look for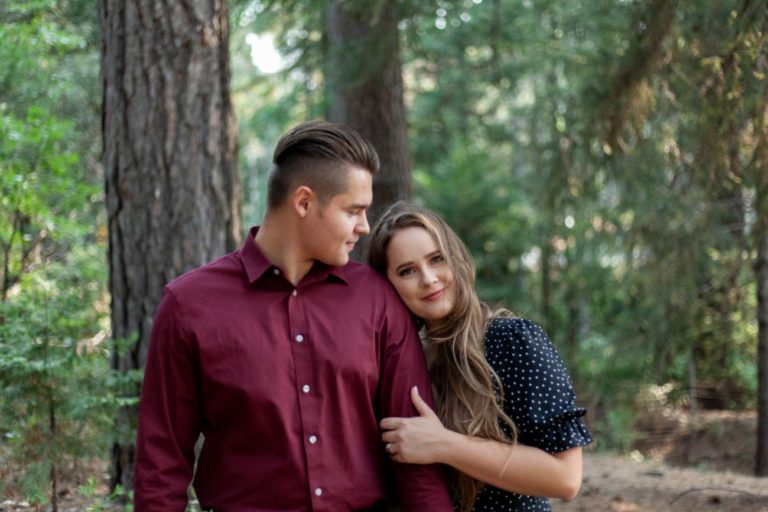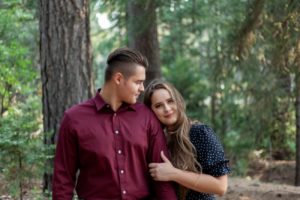 It's easy to see why women get most excited about men who demonstrate growth, a strong sense of self-worth, and reliable leadership qualities.
So how can you be sure you'll become a man who women are excited to be with?
It's understandable that introverts can feel underrepresented in mainstream dating advice. It doesn't work for you because it wasn't designed for you.
Happily, there's a better way for you as an introvert. To discover more about attracting women in a way you can feel good about,, download our free ebook!
For more in-depth support, check out our powerful Magnetic Confidence program.
You'll become your most magnetic self through this self-paced program, so you can put yourself out there with more ease and success!
Get ready to become attractive to quality women and replace "nice guy" patterns with genuine strength and confident body language, because this program will help you…
Find your introverted edge,
Overcome people-pleasing, and
Become magnetic.
Find out more here, and get started today!