Finding the best dating coaches for introverted men
If you're an introverted man considering working with an online dating coach, you are in good company with other thoughtful guys!
A dating and relationship coach can do so much for men and women looking for a better success rate in the dating scene, especially for those with the goals of…
Personal growth from a high quality coaching program,

Long term healthy relationships, and

Dating advice crafted from years of experience helping others with modern dating.
More than that, you need someone who understands who you are as an introverted man, the unique strengths and struggles you bring to the table, and the beautiful longing you have for a loving relationship.
Many men like you on a similar journey are absolutely thrilled about their results from working with dating coaches! Take this IA client, for example (we'll call him Luke)…
"I think about what I'm supposed to do, the coaching and the skills that I've learned from the team, and I just implement it. It leaves your mind feeling so much clearer… not lost in the emotions. You're not going round on an endless loop of, 'What do I do, what do I do, what do I do?'"
Naturally, the benefits of choosing from the best possible dating coaches comes after a thorough vetting process.
That's exactly what this post is all about! By the end, you'll be equipped to confidently make the best decision for your dating life.
How can dating coaches impact your dating life?
When you hire an expert, you take the exact equation you're working with currently, subtract the stress and guesswork, and add lots of helpful training. If the old equation meant the old results, you can fully expect this new equation to equal a completely different dating experience and even better results.
All of this comes from a caring guide who is devoted to your success and growth!
Quality dating coaches will always walk you through the essential inner work of building a steadfast self-image first, which is the bedrock for any successful relationship.
Our free 22-page ebook exists to help you get started with exactly that! Lay a foundation of true confidence with the powerful exercise on page 8.
Download your complimentary copy of "Why PUA Doesn't Work For Introverts & What Works Instead" here and complete the helpful exercises after reading this post to grow in your self-confidence and also get a stronger sense of the overall Introverted Alpha approach, as this ebook was written in 2014 when the company was started!
Now, let's explore what to look for in dating coaches:
Find a trustworthy coach with the right tone
Positive coaching experiences can only happen when a client is authentic and open with their coach and is consistently met with compassion, empathy, and heartfelt wisdom.
When you trust your coach, you can get your questions answered without feeling embarrassed. You can leave each conversation with the encouragement and resources you need to keep improving your dating skills!
To get the most out of dating coaches, you'll want to feel safe, known, and valued enough to be completely honest with your coach. This important sense of safety allows you to glean the most from the experience! 
Wondering how to tell if dating coaches treat their clients with love and dignity? Their online presence through blog posts and social media pages will tell you everything you need to know. What tone do they take? Does their tone seem condescending or honest and kind?
You'll see a pattern emerge quickly because language reveals perception. Coaches who view their clients as incapable communicate differently than ones who see the best in their clients and graciously draw out their clients' strengths!
Look for lots of experience
When you place your dating life in someone else's hands, you're understandably going to feel a bit vulnerable in the beginning. While working with any coach can leave you feeling slightly exposed, an experienced coach won't make you feel like you're a variable in a science experiment.
Keep an eye out for success stories, testimonials from men like you, and a solid online presence. You can test this by Googling a specific dating question followed by the company's name.
Does this company have blog articles, program details, or general resources that rank highly in search? This is one way to see how legit a company is! 
Action Step: Test us out with this approach! How did we do? ;)
Choose someone with effective programs and systems of operating
Even the best intentions mean nothing without a clear, proven path that's ready to guide you every step of the way.
Look into the available programs on their website. Are they clearly explained and organized? Do they follow natural progressions, or do they seem disjointed?
The more details you can see, the better! If an online dating coach for men seems vague about their approach, they are likely not as clear about their process themselves.
Consider their pricing
Coaches with transparent pricing are confident that the value they provide exceeds your financial investment.
Knowing the investment up-front gives you options! You can arrange to pay over time through an installment plan, save up so that the amount fits in your budget, or keep looking for an experience that is a better fit for your price range.
If you're curious about Introverted Alpha's offerings and pricing, view details here.
Seek out programs that match your goals
When considering programs and courses, a one-size-fits-all approach is usually ineffective at best.
A good dating coach understands that specific client needs vary from one man to the next based on his unique goals, schedule, learning style, and personal preferences.
A program that attempts to do everything for everyone is likely to be spread too thin. Look for a dating coach for men who has created a specific plan that will help you with particular challenges, background, and goals!
Final thoughts on what to look for in dating coaches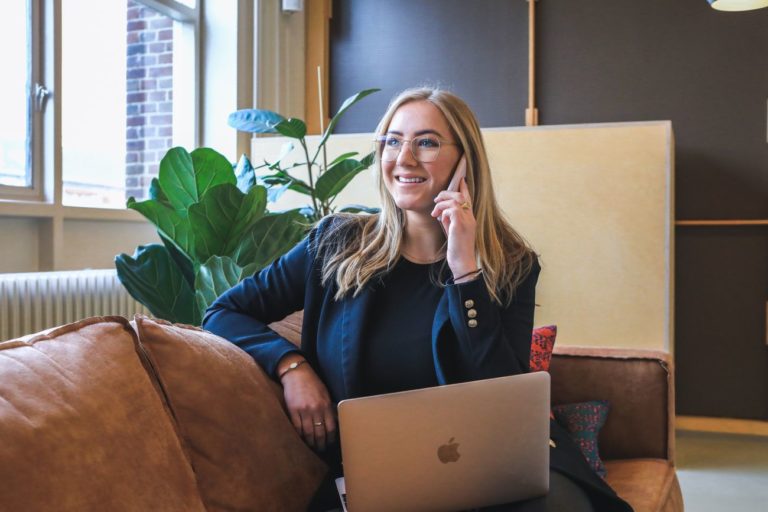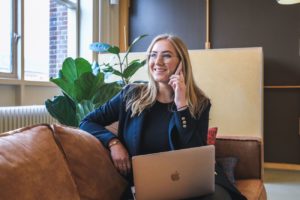 There are a handful of standards to consider before hiring dating coaches, and in-depth brainstorming and research is the best way to find an option that suits your particular needs. Our hope is that the suggestions above help clarify your vetting process!
Your Next Steps
To improve your dating and leadership skills, start by downloading our free ebook, "Why PUA Doesn't Work for Introverts & What Works Instead."
Next, seek out dating coaches you can trust for your particular needs, disposition, and values!
Introverted Alpha is a team of women who love men. We are singularly determined to help smart, introverted men attract women naturally by bringing out their unique best.
Does our approach resonate with you?
As a dating coaching company that has been supporting specifically introverted men like you since 2014, we'd love to help you Launch Your Dating Life today!
Do you want the guidance of your very own Introverted Alpha dating coach to…
Be and feel sexually attractive,

Meet and connect with great women, and

Fill your dating funnel with quality dates?
Experience 1:1 coaching inside Launch Your Dating Life, our 12-week high-touch, comprehensive program that will help you do all of the above, while feeling more like yourself than ever.