"Do I need an online dating coach or a matchmaker?"
If you're an introverted man thinking about hiring someone to help you develop your dating skills, you aren't alone!
Today, we're exploring the…
Differences between online dating coaches and matchmakers,
Pros and cons of working with each, and
Other important considerations.
By the end, you'll be much more equipped to make the best decision for you!
How can an online dating coach or matchmaker help your dating life?
The wonderful thing about hiring an expert in the dating field is that it removes a lot of the stress and guesswork.
Instead of wondering whether you're on the right track, you have a built-in guide who can lead the way!
While an online dating coach or matchmaker can help you connect with great women, it's important to do the inner work to build steadfast confidence and authenticity first.
Our free ebook is a wonderful resource to help you know yourself well and understand what makes you uniquely attractive to women. Download it now and complete the helpful exercises after reading this post.
Now, let's dive in!
The differences between a matchmaker and an online dating coach
While a matchmaker and an online dating coach both want to help you establish a meaningful connection with a great woman, these two types of experts go about it very differently.
Matchmakers
Merriam-Webster defines a matchmaker as someone who "arranges a match… [by bringing] two unmarried individuals together in an attempt to promote a marriage."
Through their networks, matchmakers connect two people they believe are compatible for a relationship. If you hire a matchmaker, it is their responsibility to find a match for you, often through a database of personal and professional connections.
Many matchmakers personally (or virtually) interview their clients thoroughly to become familiar with their interests, goals, and priorities.
They then use this information to seek out a compatible date based on their opinions or algorithms. After you've answered all of their questions, you can sit back and wait for the matchmaker to bring the dates to you.
Online dating coaches
While Merriam-Webster doesn't have an exact definition for this type of expert, their definition of a coach hints accurately at the role of an online dating coach. A coach is a type of "private tutor… who instructs or trains."
In contrast with a matchmaker, an online dating coach will train you to achieve much more than just a successful relationship.
The top priority of a dating coach is to help develop you as a person. Through this process, you become more self-aware and confident… which in turn usually leads to a healthy, long-term relationship.
An online dating coach will help you personally and romantically, often by showing you how to…
Improve your online dating profiles,
Select women for inviting on first, second, and third dates,
Hone your flirting, styling, and communication skills,
Develop your self-esteem and authenticity, and
Present yourself well.
An online dating coach will guide you in building the confidence and practical skills that will help you find and maintain a fulfilling, loving relationship.
Dating coaches often begin by assessing your needs and goals, and then they'll suggest a personalized plan for improvement. Your dating coach will meet with you regularly to help you navigate any challenges you encounter.
Thanks to the objective, expert insight from your online dating coach, you'll experience BOTH improved dating results AND the joy that comes from personal growth!
A dating coach will also show you how to shift your mindset and address behavioral patterns to help you reach your dating goals.
The pros and cons of hiring a matchmaker vs. an online dating coach
Now that you know why hiring an expert can improve your dating life, it's time to explore what sets these professionals apart from each other.
Pros and Cons of Hiring a Matchmaker
Before deciding to utilize a matchmaker's services, there are some important pros and cons you'll want to take into consideration.
Pros
Matchmakers protect your privacy (in contrast with popular apps like Tinder).
You don't have to expend effort looking for someone who may be a good match.
Matchmakers connect you with people who are looking for a mature relationship.
You share what you're looking for and avoid meeting people who don't fit that profile.
Matchmakers interview, screen, and research potential matches, saving you lots of time.
You don't have to skim through online photos or approach strangers.
Matchmakers focus on finding you quality dates (over quantity).
Cons
There is no guarantee that matchmakers will help you find love
Matchmakers are limited to their databases and personal connections.
Depending on who you choose, the price of hiring a matchmaker can be substantial.
You may only get set up with a limited number of dates per month.
There may be stretches of time when no compatible matches are found for you.
Matchmakers can only set up meetings, which doesn't guarantee a relationship.
Some matchmakers are unreputable, inexperienced, or unable to deliver on their promises.
Pros and Cons of Hiring an Online Dating Coach
There are many pros and cons to keep in mind as you consider working with a dating coach.
Pros
You can develop important skillsets so you can succeed in the dating world.
Dating coaches are there to help you build confidence, self-awareness, clarity, and authenticity.
You can be personally guided toward accomplishing your unique goals.
Dating coaches share expert insight for objective solutions to your dating scenarios.
You can receive external motivation and accountability as you navigate certain situations.
Online dating coaches who work with people similar to you using an approach you connect with have fresh, well-researched, experienced perspectives you can trust.
Cons
An online dating coach cannot guarantee that you'll find a compatible match.
Your commitment to the coaching experience will require time and effort.
Dating coaches often require you to attend weekly meetings and complete assignments to help you stay engaged.
You may find it challenging to change your perspectives, patterns, and habits.
Though dating coaches tend to be less expensive than matchmakers, you must be willing to invest.
You may accidentally hire an inexperienced, under-qualified coach, or one who isn't a match to work with your unique disposition, values, and preferences.
Now that you know more about matchmakers and online dating coaches, let's review what you've learned!
Conclusion on hiring an online dating coach or matchmaker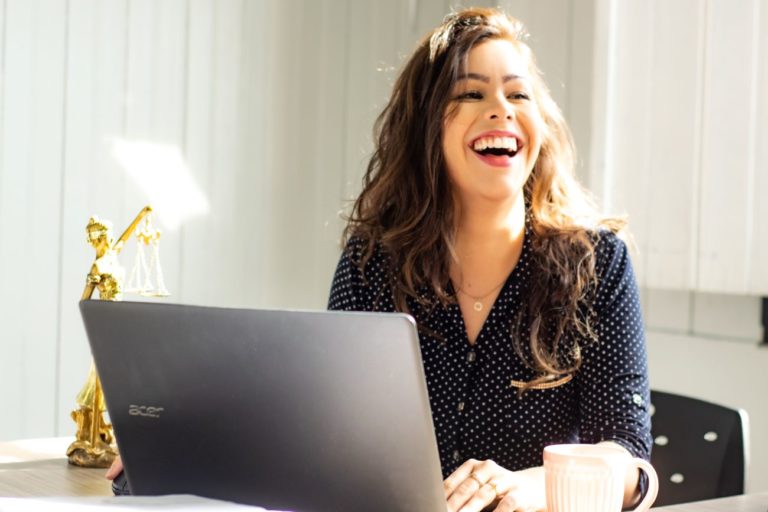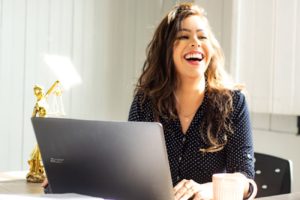 While matchmakers and online dating coaches both want to help you connect, date, and find love, today you've learned about how different their processes are.
We also explored the pros and cons of each to help you find out which will be best for you!
So now what?
Regardless of the type of expert you choose to hire, make sure you get in touch with your genuine strengths and magnetic personality traits.
To find out what makes you uniquely attractive, download our free ebook, "Why PUA Doesn't Work for Introverts & What Works Instead."
If you're feeling that the online dating coach route is best for you, it's critical that you find someone you can trust for your particular needs, disposition, and values!
Here at Introverted Alpha, as a team of women who love men, we are completely focused on helping smart, introverted men attract women naturally by bringing out their unique best.
If that approach resonates with you, check out our flagship 1:1 coaching program, Launch Your Dating Life!
Through our in-depth support and guidance, you will learn to connect with women easily by…
Discovering what makes you sexually attractive,
Connecting and conversing effectively, and
Going on quality dates with wonderful women
… all while feeling more like yourself than ever.
If you're looking to work with an online dating coaching company that specifically understands introverted dating and has been supporting men like you since 2014, find out how to Launch Your Dating Life today!