"What can an online dating coach do for me?"
If you're an introverted man considering working with an online dating coach, you are in good company with other thoughtful guys!
Many men like you set out on a similar journey, and they are thrilled with their results from working with an online dating coach! Take this IA client, for example (we'll call him Jake)…
"I think about what I'm supposed to do, the coaching and the skills that I've learned from the team, and I just implement it. It leaves your mind feeling so much clearer. It's not lost in the emotions. You're not going round on an endless loop of, 'What do I do, what do I do, what do I do?'"
Or this client, who we'll call Julian…
"I recently found a recording from some coaching we did back last year and I wanted to thank you for your role in helping me get to where I am in my life at the moment… What a change in just one year!"
And consider this feedback from "Nick"…
"I almost can't even put it into words the shift from where my mindset was to where it is now. It's literally insane, and that's awesome. If I could have known what working with my coach was going to be like, I would have happily paid double, happily."
All of these introverted men hugely benefited from saying "yes!" to an online dating coach, but not before wisely vetting the best option for them personally.
So that's what we'll help you do today! We'll cover the benefits of an online dating coach for men along with five critical traits to look for before hiring a coach.
By the end of this post, you'll be equipped to make the best decision for you!
How can an online dating coach impact your dating life?
By hiring an expert, you subtract the stress from dating and get a wealth of helpful training and personal feedback from a caring guide who is devoted to your success and growth!
Pro Tip:
One of the first activities a quality online dating coach for men will do with you is walk you through the essential inner work of building a steadfast self-image.
Our free 22-page ebook exists to help you get started with exactly that! Lay a foundation of true confidence with the powerful exercise on page 8.
Download your complimentary ebook here and complete its helpful exercises after reading this post.

Now, let's explore the five critical traits to look for before hiring an online dating coach for men!
1. Are they well-established and experienced?
When it comes to medical surgeons and online dating coaches, you don't want to be their first client!
You'll know you aren't signing up to be their test subject if you can find…
Lots of success stories,
Compelling and authentic-feeling testimonials from people like you, and
A genuinely helpful, uplifting, and wise online presence.
For an online dating coach, the lack of a quality online presence can be a red flag!
One way to test this out is to search in Google for a specific dating topic or question, followed by the company's name.
Do they have blog articles, program details, or general resources that are ranking relatively high in search? This is one way to see how legit a company is!
Tip: Test us! ;) For example, you could search "should I text her" or "online dating" + "Introverted Alpha" and see how many wonderful resources surface!
2. Do they treat their clients with respect, care, and empathy?
Positive coaching experiences can only happen when a client is authentic and open with their coach and is consistently met with compassion, care, and heartfelt wisdom.
When you trust your coach, you can…
Get all of your questions answered without fear of judgement,
Open up as you work through your most vulnerable concerns, and
Feel encouraged and empowered as you build confidence and gain new skills.
To get the most out of online dating coaching, it's imperative that you feel safe, known, and valued enough to be completely honest with your coach. This allows you to glean the most from the experience!
As we say here at Introverted Alpha about the coaching process, "Gentle and pleasant is the most effective." That kind of atmosphere with your online dating coach helps you make courageous changes while being fully on board and safe and uplifted to do so.
Here's how you can tell if an online dating coach treats their clients with love and dignity.
Look at their…
Website content (blog posts, ebooks, and course descriptions),
Social media pages (both company and individual accounts, if you can find them), and
Online reviews or testimonials.
What tone do they take? Is it (even if slightly!) condescending toward potential clients? Or is it possibility and growth-oriented, gentle, and kind?
You won't have to do too much digging before a pattern emerges because language is powered by perception.
Coaches who view their clients as incapable or unintelligent communicate very differently than ones who see the best in their clients and graciously draw that out! You can see the difference by honestly assessing how you feel deep-down after reading a company's post or watching their YouTube video.
3. Do they have a well-developed coaching process?
Even if an online dating coach has all of the best intentions, it won't matter if they don't have a clear, proven path ready at hand to guide you.
The best way to tell is by looking into the available programs described on their website. Are the programs clearly explained and organized? Do their phases progress naturally from one to the next, or do they seem disjointed?
The more details you can see, the better! If an online dating coach for men seems vague about their approach, it's usually because they may not be as clear about their process themselves.
4. Do they have clear, transparent pricing?
Online dating coaches who confidently display their rates believe three points:
The value they provide exceeds the monetary investment,
Their pricing is competitive, and
You deserve to make an empowered, informed decision.
When rates are posted clearly on their website, you can rest assured that you will not be pressured into making a financial investment that you aren't comfortable with.
Knowing the investment up-front gives you options! You can arrange to pay for it, save up so that it fits in your budget, or keep looking for an experience that is a better fit for your price range.
5. Do they offer different options that will fit your needs, desires, and goals?
When it comes to programs and courses, a one-size-fits-all approach is usually cause for concern.
Look for an online dating coach for men who understands that program needs will vary from one man to the next based on his…
Goals,
Schedule,
Learning style, and
General preferences, among other criteria he has.
For example, do you prefer synchronous or asynchronous learning? Would you like a self-paced course or one with 1:1 feedback? How involved do you want your coach to be in your process?
A program that attempts to do everything for everyone indiscriminately is likely to be spread too thin. Look for a specific plan that will help you with particular challenges, background, and goals!
Final thoughts on what to look for in an online dating coach for men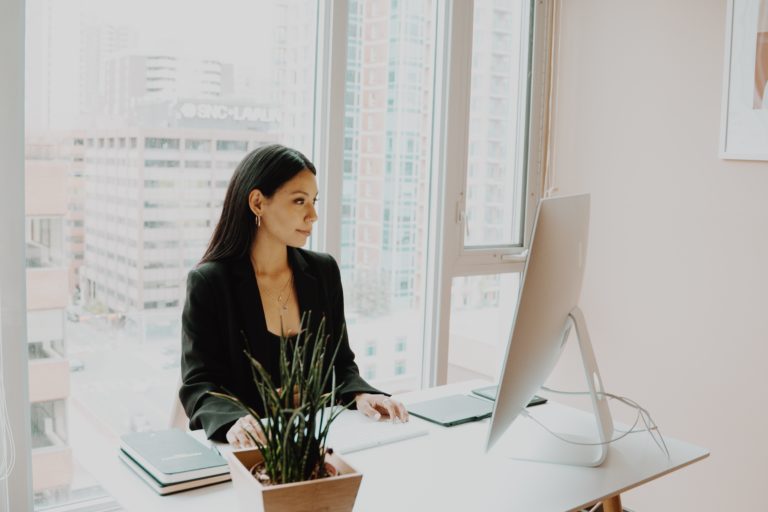 There are a handful of standards to consider before hiring an online dating coach for men:
A well-established business with proven experience,
Empathy and positivity toward current and potential clients,
Reliable, intuitive processes,
Clear, transparent pricing, and
Options that suit your needs.
We hope that these five benchmarks bring clarity to your decision!
Your Next Steps
To improve your dating and leadership skills, start by downloading our free ebook, "Why PUA Doesn't Work for Introverts & What Works Instead."
Next, seek out an online dating coach for men you can trust for your particular needs, disposition, and values!
Introverted Alpha is a team of women who love men. We are singularly determined to help smart, introverted men attract women naturally by bringing out their unique best.
If that approach resonates with you, check out all our programs that include online dating support!
Our year-long Virtual Virtuoso program provides a clear and unobstructed pathway for you to attract awesome women online so you can meet and attract the right woman for you and delete your apps!
Our flagship 1:1 coaching program, Launch Your Dating Life,

helps you to discover what makes you sexually attractive, connect well, and g on quality dates.

And our Virtually Irresistible

program is the first powerful phase of Launch Your Dating Life above, fully focused on building your confidence and attracting the right women online.
As an online dating coaching company that specifically understands introverted dating and has been supporting men like you since 2014, we'd love to help you Launch Your Dating Life today!