Date ideas for introverts dating extroverts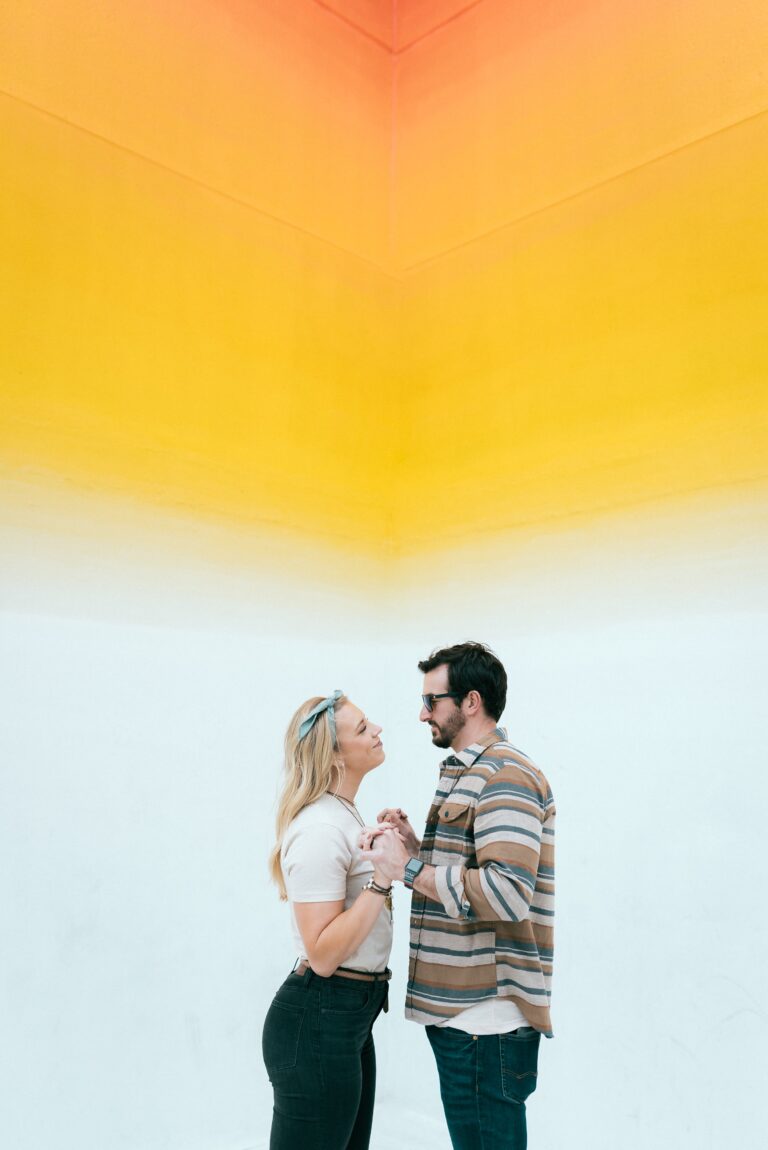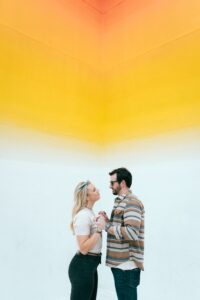 Personality type plays a big role in the relationship dynamics of an introvert dating an extrovert.
Navigating each partner's desired social life is an important aspect of a relationship, and that's even more true for introvert extrovert relationships. 
The wonderful news is that introverts and extroverts can enjoy many win-win situations when they take the time to understand and accept one another's unique preferences.
Part of that means learning about your partner's comfort zones, celebrating each other's personality traits, and spending time getting to know each other better on the types of dates you'll both enjoy!
Today, we're going to share 7 date ideas that cater to both introversion and extroversion.
The key is to pick a two-part date, with one part low energy and one part high energy, or to choose an experience that incorporates both aspects simultaneously. Keep reading to see our best suggestions for introverts dating extroverts!
Why does this matter in the first place?
When you are steadfast in  your own preferences related to your personality type, you can communicate them to others so they get to know you better.
Before we go further… 
In order for any of this to be of use to you, you first need to discover the qualities you already possess that make you desirable to women you meet.
Reason being, women are attracted to men who are confident in their own skin.
That's exactly what this free 22-page ebook helps you with!
Download "Why PUA Doesn't Work For Introverts & What Works Instead" now so you can circle back after you read this post!
Now, let's dive in! 
1. Bike or walk to a social event
A relaxing bike ride or pleasant walk to a date provides ample time to connect 1-on-1 and process the event once over.
That lowkey alone time gives the introverted partner time to warm up for the date and wind down afterwards.
Whether you attend a friend's housewarming party, a church picnic, or anything in between, the extroverted partner can expect to be thoroughly stimulated by forming connections with a larger group.
2. Challenge your mind with pub trivia
Many breweries and pubs offer trivia nights. This is a great way for both introverts and extroverts to connect in an environment that serves them both!
After a trivia question is asked, each group takes some time to think and write down an answer. Then, in between questions, there is time to socialize with those around you.
With a combination of alone time and social time, pub trivia offers a wonderful opportunity for both introverts and extroverts to enjoy themselves.
If you're not sure where to go, Geeks Who Drink is a nationwide trivia organization that partners with local breweries and pubs. It helps those establishments bring in customers at slower times (like Tuesday nights, for example).
Find a trivia night near you!
3. Enjoy happy hour, and then a quiet dinner
In addition to some incredible deals and discounts, happy hours are a blast because they offer great food and beverages along with positive energy in the room.
For an introvert-extrovert pair, we recommend going to a trendy happy hour followed by dinner at a quiet restaurant. You'll get to experience the best of both worlds, and each of you will have time to enjoy some social time paired with quieter moments.
4. Plan a double date 
Planning a double date with the introverted partner's friends can be a great way to meet the needs of both the introverted and extroverted partners.
Having their good friends around, the introvert will feel more comfortable and inclined to keep the small talk rolling, while the extrovert will genuinely enjoy getting to know the new people better.
Like we shared above, you can take the double date a step further by planning two events, one that caters to the introverts and another that satisfies the extroverts. For example, consider getting coffee before attending a concert. A unique coffee shop gives all parties a chance to connect on a personal level, and then experiencing live music together means that no talking will be necessary during the event. Then, the next time you all hang out together, you can reflect back on the music you experienced!
5. Watch a movie at your local theater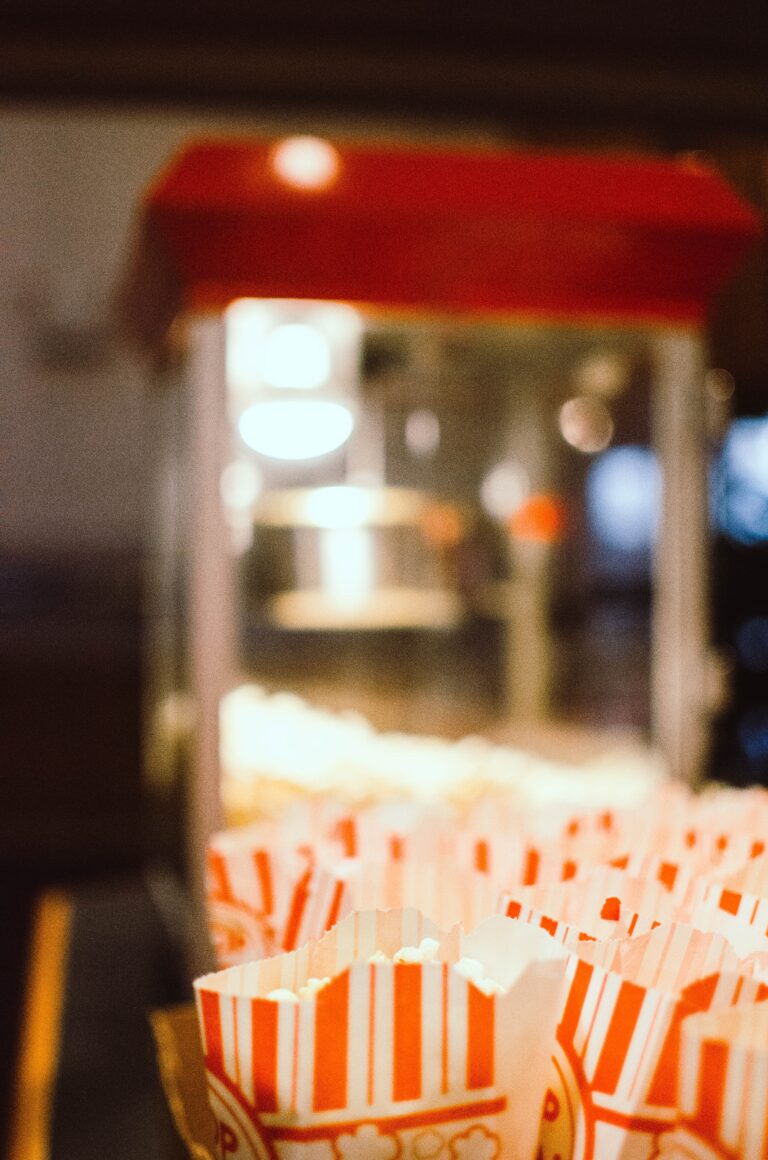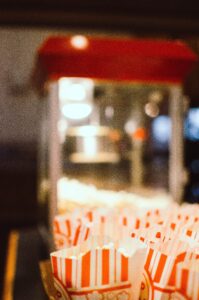 Going to see a movie is the perfect opportunity to relax and enjoy one another's company. Especially if you pick a drama or action movie, the extrovert will feel energized by the crowd's reactions (like getting surprised or laughing out loud).
Even better, watching a movie together provides great conversation fodder for the ride home or your next date!
BONUS: Indulge in some popcorn and candy from the concession stand! :)
6. Travel together
At first thought, the idea of traveling with a date may feel like a huge step you aren't quite ready for.
If that's the case, consider a day trip up to the mountains or a long drive to an apple orchard!
Save the overnight trips until you're both comfortable with spending extended periods of time together.
Whatever you choose, planning and going on a trip together can cater to the needs of both the introvert and extrovert alike by offering…
Plenty of downtime for the introvert,

New stimulus that excites the extrovert, and

Many other options ranging from zip-lining to a couples massage.
As long as you both prioritize peace and enjoyment, traveling together can be an incredible way to get to know each other better and explore the personality traits that make you different.
7. Explore an amusement park
You may be thinking that amusement parks are too crowded for introverts.
However, amusement parks can be pleasant and peaceful as long as you don't go on peak days or at peak times!
If those are the only times you can go, don't worry. You can still find some nooks and crannies where you can relax and be alone for a moment to recharge while your extroverted date enjoys some shopping or people-watching.
Another bonus is that amusement parks are geared toward a couple's experience, with most rides running as a pair. You can have fun riding roller coasters, having some playful competition with the arcade games, and trying to win a stuffed animal from the basketball-throwing challenge.
Final thoughts on introverts dating extroverts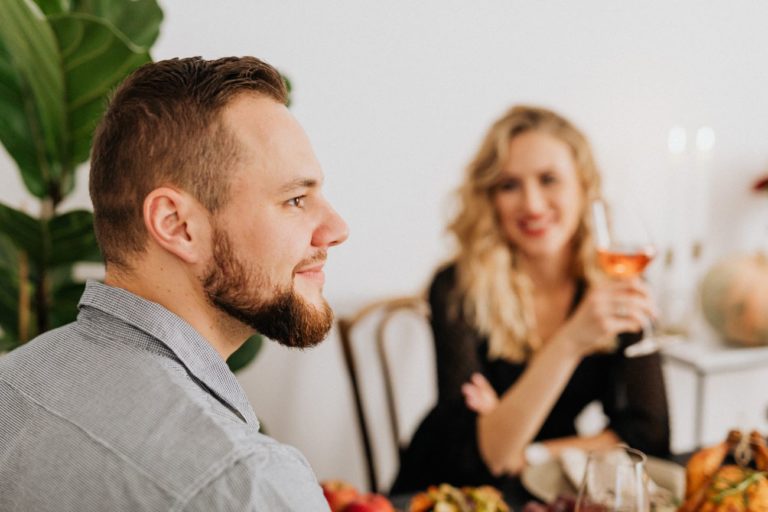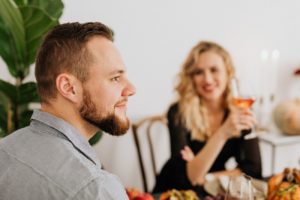 Now that you know how to plan a date that caters to both introverts and extroverts alike, you'll be able to confidently take a woman out and know you'll enjoy yourself and her company.
Your Next Steps
Here's what to do next to make sure your dating skills keep improving:
For more advice related to this topic, dive into our collection of

articles about dating leadership!

Download our free ebook,

"Why PUA Doesn't Work for Introverts & What Works Instead"

to build these dating skills on a foundation of confidence!

For more personalized support, consider our

Launch Your Dating Life

program.
Through our 12-week high-touch, comprehensive program, your IA dating coach will guide you through discovering how to…
Be and feel sexually attractive,

Meet and connect with great women, and

Fill your dating funnel with quality dates.
Let us help you do all of the above (and more!), all while feeling more like yourself than ever!