Signs of Attraction: How to tell if she's into you
Do you find yourself sometimes doubting that a woman could be interested in you?
Maybe you're about 70% sure that she does seem drawn to you, and then you have a moment of hesitation where you end up searching "how to tell if she's into you."
Perhaps she's even told you she likes you, yet you still struggle to believe that could be true!
If that sounds familiar, you certainly aren't alone. Today, we're going to cover three common scenarios: how to tell if she's into you…
At first sight,

On the first date, and

After a few dates
…based on her body language and other cues.
By the end of this post, you will be much more comfortable with recognizing whether or not she's into you and knowing what to do next! 
The #1 tool you need for dating success
If you were on a date without the slightest idea of what your date was thinking and feeling, you would likely be challenged to…
Enjoy flirtatious conversation,

Build excitement and tension, or

Escalate your connection to the next level.
"Reading" your date is essential to figuring out if she's having a good time with you. This important skill empowers you to respond with poise and confidence whether you're picking up on red lights or green ones.
Now, let's dive in and discover how to tell if she's into you or not! 
How to tell if she's into you at first sight
That initial moment of attraction is so important, and also so easily missed.
That brief window of opportunity, like the moment you lock eyes with an attractive woman across the room, is a delicate moment that has to first be noticed before it can be nurtured into something bigger.
So how can you tell if you really caught her eye or if she's simply scanning the room? Here are some positive signs for introverted men wondering how to tell if she's into you:
Her body language is open and inviting.

You notice extended eye contact, lots of smiling, and general movement towards you.

She "accidentally" bumps into you, keeping close proximity, lightly touching you, and leaning in.

She drops hints that she's single and tries to figure out if you are too.
Not only is she interested… she wants you to know that she is.
How to tell if she's into you on the first date
All of these behaviors and tendencies are very positive signs that she's attracted to you during a first date:
She's an active listener, pointing out interests and experiences you have in common.

Her energy seems heightened, perhaps a little nervous, excited, or extra attentive.

She asks thoughtful questions and is willing to answer yours authentically.

You're the center of attention and she's not looking around, distracted by her phone or other people.

She initiates or reciprocates playful touch.
These are wonderful indicators that your connection is moving in the right direction!
How to tell if she's into you after you go on a few dates
If the fact that she's suggesting future date ideas (or at the very least, showing that she's excited to see you again) isn't enough, check out these signs that she's still into you:
Your dates tend to last longer than you plan for.

You've noticed that you often

mirror

each other.

The light-hearted teasing goes both ways and is charged with desire.

She lingers at the end of the date, maybe even going in for a hug or kiss.
In a budding relationship, all of these signs indicate that you're developing a great dynamic built on genuine attraction!
Conclusion on how to tell if she's into you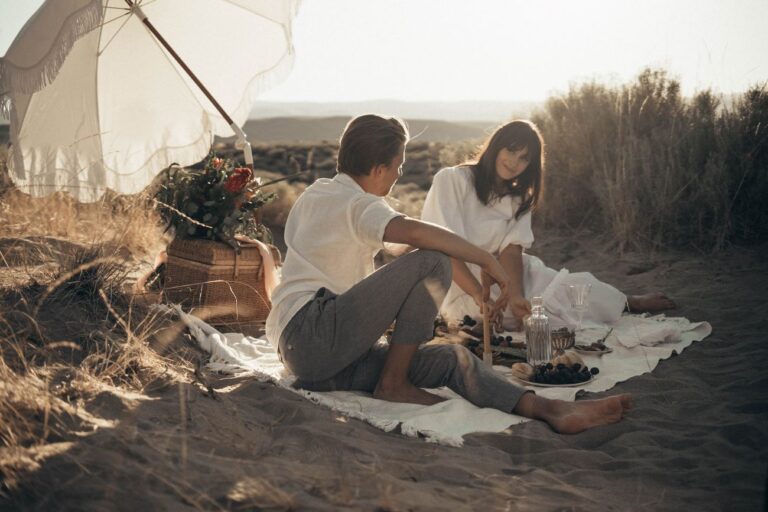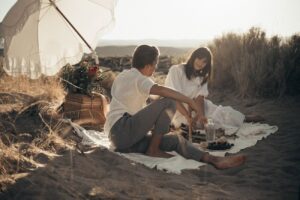 Now that you know how to tell if she's into you, you'll be able to determine what to do next with confidence and peace!
Your Next Steps
Here's what to do next to make sure your dating and leadership skills keep improving:
(Don't forget to download our free ebook, "Why PUA Doesn't Work for Introverts & What Works Instead" to build these dating skills on a foundation of confidence!)
For more personalized support, consider our Launch Your Dating Life program.
Many of our clients have gone from ZERO DATES to GIRLFRIEND in a matter of weeks or months, and now is the time for your dating life to shine!