Online dating for introverts: The 9 best dating apps
When you consider online dating for introverts, dating in a way that aligns with your introverted energy and authentic personality can make finding the right dating app feel a bit challenging.
Tinder is a great example, as it's one of the most well-known platforms, yet this option has also been known for feeling superficial, perpetuating "hook-up culture", and leaving intentions unclear.
So right off the bat, we can say that the connections you long for (ones with depth, compassion, clarity, and authenticity) may be slightly more difficult to come by on this dating app as compared to others.
The great news is that there are lots of other online dating options that are a better match for your character, depth, and energy as an introverted man.
Today, we're going to suggest 9 great places for online dating for introverts!
Before we dive in… a note on finding what's right for you
Every dating app is simply a business, and with that business comes a well-defined target audience.
So if you start to feel like a certain app isn't the right fit for you, you're probably right!
The good news is that this doesn't mean anything is wrong with you. This simply means that you need to find the dating apps that were actually built with introverted men in mind.
Learning to recognize what wasn't meant for you frees up your time and energy to find what DOES!
This is the key to unlocking your most fulfilling experiences in every category of your life: your career, friendships, personal life, and especially your romantic experiences.
In order for you to be able to say, "This isn't right for me," you have to…
Know whether that's true or not, and 
Have the CONFIDENCE to act on your instincts.
Confidence comes from knowing and trusting yourself to make the right choices for you.
We know, we know. This is easier said than done, and that's exactly why we created this free 22-page ebook!
Download "Why PUA Doesn't Work For Introverts & What Works Instead" now so you can circle back after you read this post!
Now, let's dive in and cover the 9 best apps we recommend for online dating for introverts! 
The best options when it comes to online dating for introverts
Match is a great option if you want to explore people's profiles without them knowing.
As an introvert, we know you value your privacy! That's why we believe the anonymity offered by this app may appeal to you.
Hinge is well-known for their helpful conversation-starters and prompts you can choose from.
Sending that first message can feel a lot less intimidating or bland when you can comment on something specific that someone said on their profile!
One feature we love about Bumble is that if both parties don't keep responding, the match expires after 24 hours.
This means that both people are incentivized to keep talking if they're genuinely interested, and if they're not, the conversation can disappear without leaving any hard feelings behind.
Introverts love the Incognito Mode available on OkCupid! This means you remain invisible to everyone unless you like or message them.
Speaking of messaging, with the in-depth profiles on this app (similar to Hinge), starting a conversation should be no problem-o!
eHarmony's slogan may resonate with you: "Don't waste more time on casual dating."
If you're growing weary of dating people who aren't even close to being ready to settle down, this may be the app for you. They also do extensive background checking to prevent any catfishing, which is becoming more prevalent in online dating these days.
EliteSingles is the perfect app for busy, highly-educated, high-achieving individuals who are seeking the same from their partner.
If you're looking for someone who can keep up with your high-level conversations and values education and financial stability, EliteSingles is a great place to start!
Coffee Meets Bagel is all about moving conversations off the app and into real life. Are you tired of matching with women on other apps and having a promising conversation, yet then the chat continues to fizzle into nothing?
Matching with someone on Coffee Meets Bagel means they'll likely share your desire to begin a genuine, in-person dating journey as soon as possible.
Happn is a somewhat newer app to the online dating scene, and it's already leaving quite the mark.
Do you ever pass a woman on the street, or catch someone's eye across the bar, or notice an attractive woman grocery shopping at your local market? You want so badly to say hello to her, yet something holds you back.
That's where Happn comes in. They believe that sometimes "love is within walking distance" and "destiny needs a boost."
Heybaby is a family-oriented app for people who already have or want children!
The parenting-oriented parameters within this particular app make for a much smaller user-base than other options, which means you won't end up feeling lost in the shuffle like you do on other more popular apps like Tinder.
Final thoughts about online dating for introverts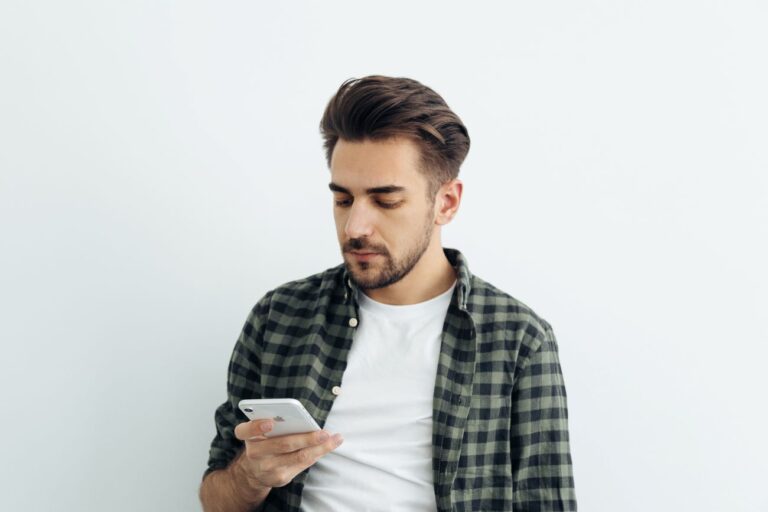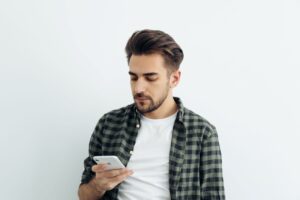 Now that you know how to sift through the options out there in terms of online dating for introverts, you'll have an easier time finding the dating apps, settings, and people who could be a great fit for you!
Your Next Steps
For more personalized support for online dating for introverts, consider our Virtual Virtuoso program.
This is the perfect next step for you if your "do it yourself" approach isn't working out like you'd hoped.
Our custom 1:1 dating coaching program includes expert advice from someone who knows your exact situation. We'll personally guide you every step of the way as you discover how to…
Find out which apps to use based on your personality and history,

Select your best photos (or take new ones),

Write the perfect profile to attract the woman of your dreams, and

Send great messages that lead to great dates.
Stop guessing when it comes to online dating and become a Virtual Virtuoso today!