In-depth reviews of 10 introvert dating profile examples
Do dating apps and online dating sites make finding potential matches feel easier or harder for introverts?
The feedback is 50/50 on this topic.
On one hand, online dating can be a wonderful tool filled with countless opportunities to connect with women!
On the other hand, without the knowledge that allows you to use these tools well (and the confidence to build an appealing, authentic dating profile), dating apps can have the potential to leave many introverted men feeling overwhelmed or discouraged.
You can have a completely different experience with dating apps, though!
Take it from this Introverted Alpha client who benefited from one of our coaching programs (we'll call him Taylor):
"You've taught me what to say in messages. I'm no longer aimlessly messaging women hoping for an opportunity to set up a date. I can lead the conversation and quickly set up an in-person date, which is the goal.

[One woman even] noticed my new suave messaging strategy. Her last message tells me most guys don't know how to message women. Using IA's Module for online dating, the messaging strategy made it simple and natural, and women notice. ;)"
Introvert dating can understandably feel like the odds are stacked against you when the majority of the advice out there seems to be designed specifically for extroverts. Here at IA, we tailor our teaching methods to YOU, an introverted man who is looking to improve his dating life in a tangible way.
That's why we're going to take some time today to go through 10 introvert dating profile examples.
We hope you can learn from these reviews and leverage that newfound knowledge to get more matches and enjoy going on more dates!
Before we dive in… here's our #1 tip for successful online dating
When you focus exclusively on your dating results, you can easily start to get down on yourself.
However, when you focus on building confidence, your dating results will naturally improve!
If the concept of "building confidence" feels abstract and out of reach, we're here to help!
We've created this free 22-page ebook to give you the tools you need to build your self-assuredness on a strong foundation.
You'll start by finding out what's uniquely attractive about you, and then you'll complete the helpful exercise on page 8. By then you will have taken two valuable steps in the right direction.
Download "Why PUA Doesn't Work For Introverts & What Works Instead" now so you can circle back after you read this post!

Now, let's dive into some introvert dating profile examples!
1. The outdoorsy introvert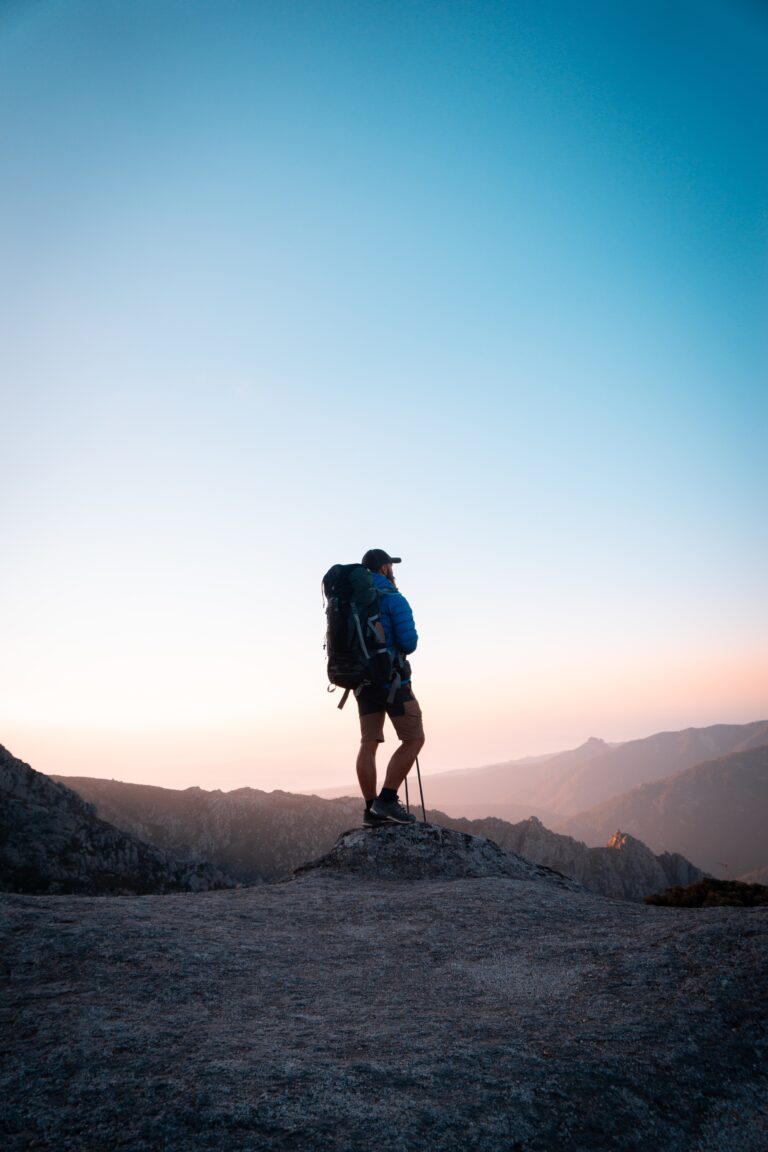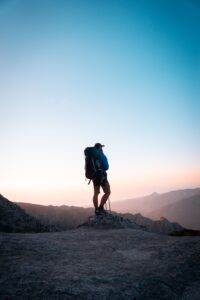 "I'm an outdoors-lover and a homebody, so I spend most Saturdays hiking or reading a book. My dog is truly my best friend (hope that's not too cliche 🤣); he's been with me through thick and thin.
I'm looking for someone who will join me on my adventures and enjoy staying indoors sometimes too!"
We love this profile example because it's honest with plenty of topics to respond to!
The woman viewing your profile could ask about what hike you've enjoyed most, your dog's name, or your favorite book.
2. The sensitive listener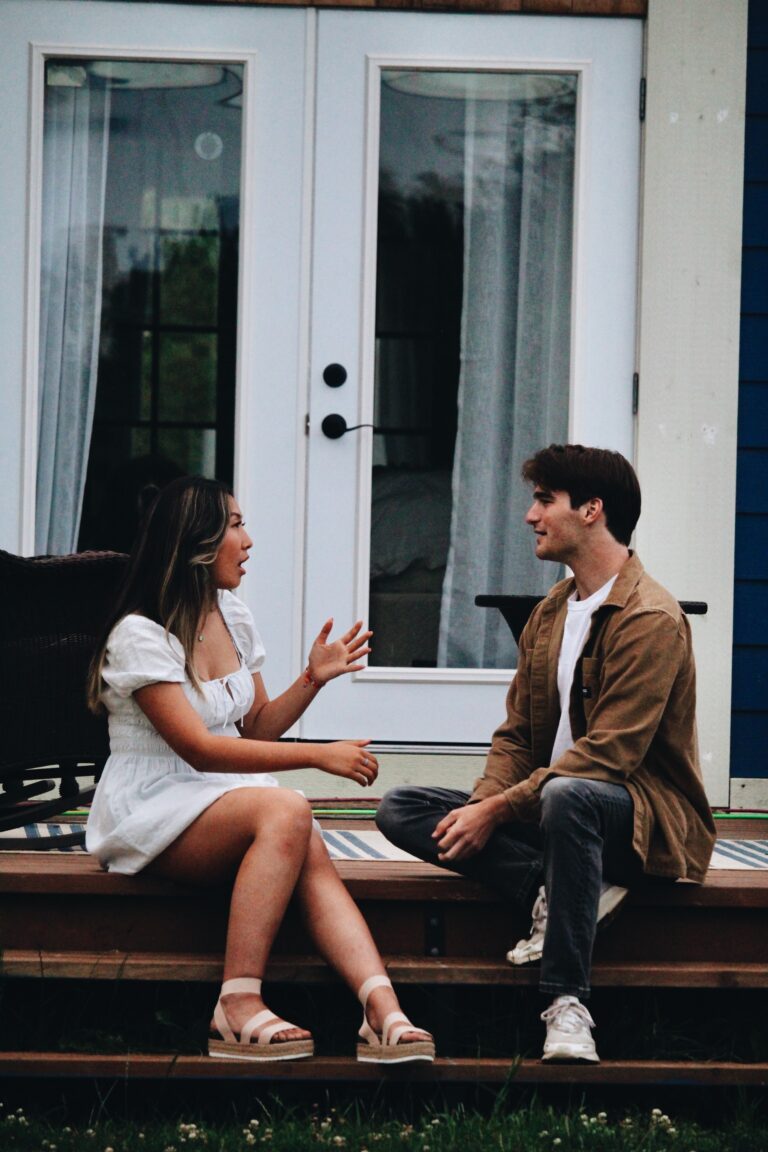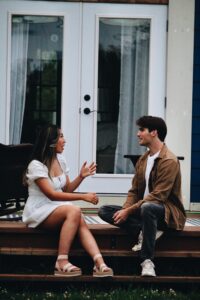 "I'm a quiet person by nature, but don't let that fool you! Once I get to know you better, you'll find that I have lots of ideas to share and that I genuinely love listening to other people too. I believe that you can learn something from everyone, and I'm hoping to connect with someone who shares that sense of curiosity and admiration for people and life.
I'm looking for someone who is understanding and patient, but still has a sense of humor. I want you to be able to laugh with me through the quietness instead of getting bothered by it."
This introvert dating profile example is chock full of good vibes, and sure to leave the right woman smiling.
You can feel the warmth and vigor for life coming through loud and clear!
3. The bookworm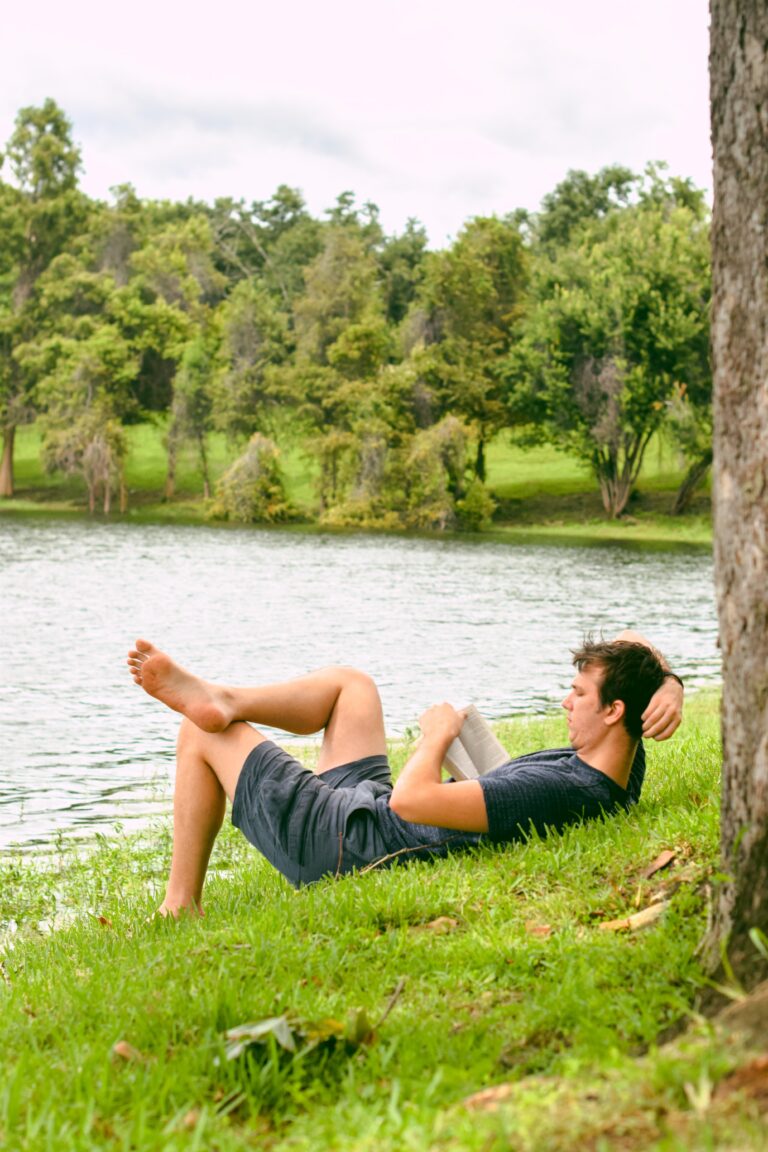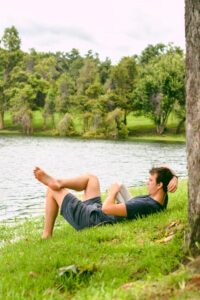 "I love to read, write, and discover new music every day. I have a very diverse taste in genres so it would be nice if you like exploring new music too! My favorite part about my life is the endless possibilities that it brings.
I'm looking for someone who won't mind me being different from them sometimes, but can appreciate some of the same things that I do."
We love how specific this profile example is. Any woman who is looking at your profile will leave with a very clear sense of how you like to spend your time, and a good understanding of how they would fit into that!
4. The forever student
"I feel like I haven't found my exact niche yet. My primary hobby at this point is basically trying new hobbies! I love learning new skills and trying them out, so if you're up for anything then we'll get along just fine!
I'm also an introvert, so I don't mind being alone a lot. If you're looking for someone who is low maintenance and likes to have fun trying new things, then message me :)"
This type of profile bio will attract a fellow adventurer, someone who is up for trying new activities with you and shares your same joie de vivre!
5. The gamer
"I play computer games and enjoy watching anime sometimes. I don't spend every second of my free time glued to my laptop, though! I read a lot of fantasy stories and write short stories when I get the chance. My favorite genre is definitely fiction.
I'm looking for someone who enjoys creative activities like me, but doesn't judge me if I spend a lot of time on the computer."
We like this introvert dating profile example because it offers a disclaimer for what your screen time looks like. Your honesty will weed out the women that would want you to compromise who you are and the activities you love!
6. The homebody
"I'm an introvert, and although it comes with its challenges, it's something I've grown to love about myself. Sometimes I want to go explore new places, but usually I'd rather stay in and read a book, try a new recipe, or watch some TV.
I'm looking for someone who can relate or accept and celebrate these things about me, because it always feels good when you meet someone who understands you."
This profile example is simple, straightforward, and totally authentic. We love that it allows some wiggle room for someone who isn't exactly like you, too!
You capture your energy as an introvert accurately while staying open-minded to dating someone who may be more extroverted.
7. The playful introvert
"Candlelit dinners >>>>> crowded bars. Message me if you agree :)"
We absolutely LOVE this profile bio! This show-don't-tell way of capturing your personality and preferences is unique and fun.
This example will draw women in with brevity and playfulness while generating intrigue!
If you post something like this on your dating profile, be ready for some flirtatious banter!
8. The self-actualization master
"It's taken me years to truly enjoy being an introvert! I love being able to shut out the world when it gets too loud, to think deeply on topics that matter to me, and to always be thinking of how I can grow.
As much as I live in my head, I also love coaching a little league basketball team full of the funniest kids you'll ever meet!"
Introvert dating profile examples like this are so wonderful for getting matches.
This one in particular highlights this man's sincere efforts to always be working on himself (something INCREDIBLY attractive to mature women).
The part about coaching provides context into something that's important and fun for you while giving the woman something interesting to respond to (people love how goofy little kids can be!).
9. The old soul
"I like to think of myself as an old soul. Getting to know me might feel like experiencing what love was like hundreds of years ago.
I'm old-school in that I'll want to hold the door for you and eventually get to know your parents, yet I love how flexible modern relationships are with more fluid gender norms, especially in the home. I have no problem cooking and cleaning, and I'm looking for someone who will enjoy my quirks and add their own to the mix!"
There's something indescribably sweet about a true gentleman, and a profile bio like this engenders immediate trust.
This example will attract a woman who will appreciate and feel valued by your traditional efforts to honor her with sweet gestures.
10. The values-oriented sweetheart
"I've had my heart broken before so it hasn't been easy for me to open up to someone new. If you're willing to be patient, you'll find that I'm an extremely caring and loyal person.
I'm also looking for someone who shares my faith and values. I want to be on the same page with you as we take on the world as a team."
Many introvert dating profile examples leave viewers feeling nothing. Either the bio is unclear andboring, or generic and unoriginal.
Without evoking some type of feeling or eliciting the urge to respond, women have no motivation to consider trying to connect with you.
This intro will be a refreshing change of pace because of the vulnerability and honesty. The woman reading this will feel like they want to give you a giant hug.
This is also another profile example that will weed out women who wouldn't be a good match for you, at least right now.
Conclusion on introvert dating profile examples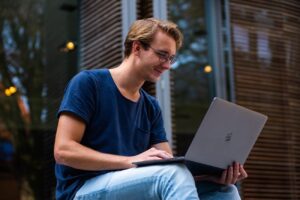 Now that you've seen some examples of how to write your dating profile bio, you can either mimic a style you resonate with or venture out on your own, leaning on the helpful frameworks you found here!
If you're not quite ready for that yet, or if you'd like a little more personal guidance, keep reading…
Your Next Steps
Here's what to do next to make sure your dating and leadership skills keep improving:
For more advice about online dating and improvements you can make to your whole profile (not just the bio), read this article: How To Get Matches On Hinge: Checklist Of 7 Quick Fixes.
Download our free ebook, "Why PUA Doesn't Work for Introverts & What Works Instead," to build these dating skills on a foundation of confidence!
For more personalized support, consider our Virtual Virtuoso program.
This is the perfect next step for you if you reached the end of this article and thought, "I really want to take the next step with online dating, but I feel really overwhelmed with getting started or making improvements."
This custom 1:1 dating coaching program will teach you how to…
Find out which apps to use,
Select your best photos,
Write the perfect profile, and
Send great messages that lead to dates.
Stop guessing when it comes to online dating and become a Virtual Virtuoso today!