3 potential meanings when she doesn't text back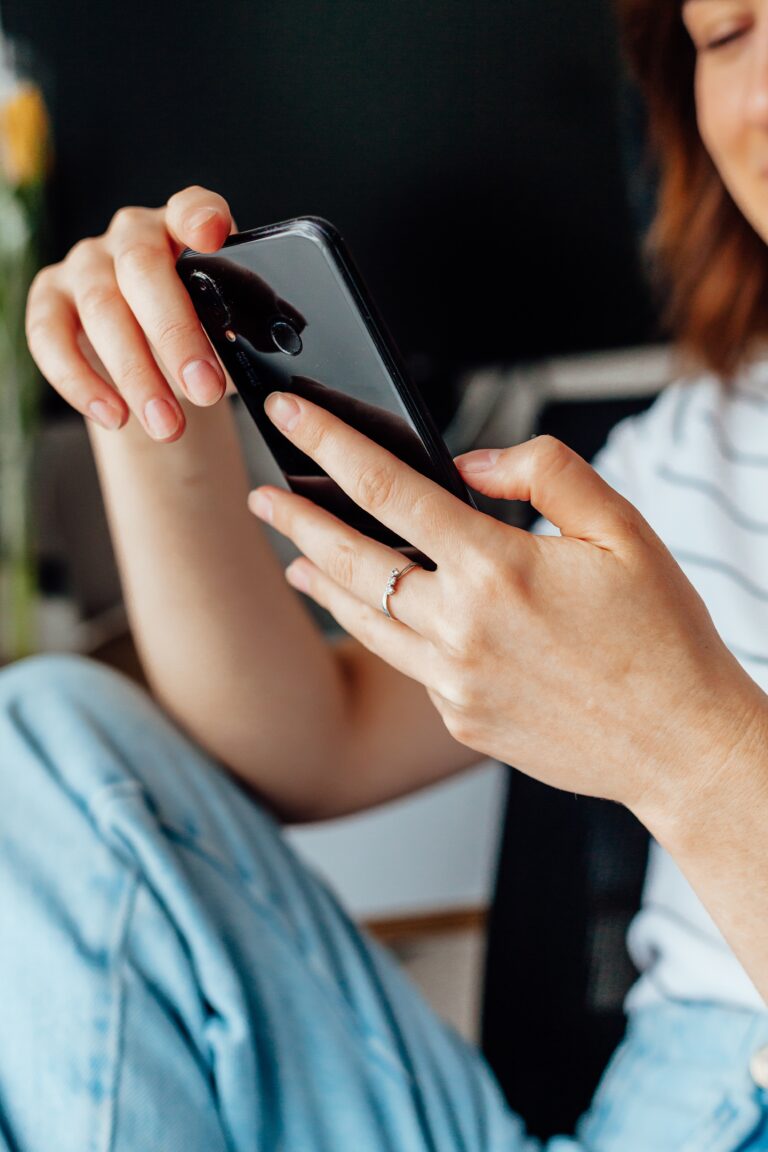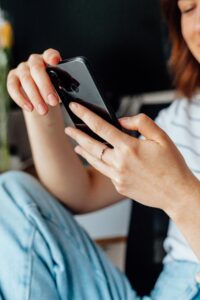 If she doesn't text back is she not interested? When you don't get a text back from the woman you're interested in, it's normal to feel a little bit uneasy.
What does it mean? Is she okay? Should you give her a phone call? If a girl doesn't text back is she not interested?
When a woman hasn't responded to your text messaging conversations, it's normal to want to know why she didn't reply and if you did something wrong.
You know that when it comes to real life dating and relationships, she gave you her number for a reason, so it's unnerving when she doesn't respond.
While all of the questions that pop up are completely rational, they rarely lead you in a helpful direction. Obsessing over your wording or jumping to conclusions won't help you feel any better.
Instead, considering the broader context can bring you peace and clarity. Here are 3 possible meanings when she stops responding.
How your confidence can make or break this situation
Your confidence works like shock absorbers, smoothing out the bumpiness in the road and allowing you to worry less about the small things.
It will also allow you to more easily master the art of texting after you form a new connection.
Your confidence level determines who you attract AND how well you navigate it if she suddenly stops responding to your texts.
The internal part of that equation is all mindset and self-talk: who you believe could or couldn't be interested in you as well as how much your mind races when she doesn't respond.
The external aspect is how that influences your decisions and behavior.
When you develop deep knowledge of who you are, respect for yourself, and awareness as to what is attractive about you, we call that confidence.
It is THE difference between going into a tailspin if she didn't respond vs. approaching the situation calm, cool, and collected.
That's exactly what this free 22-page ebook helps you with!
It's called "Why PUA Doesn't Work For Introverts & What Works Instead" – don't forget to download it now so you can circle back after you read this post!
Now, let's dive in! 
She's less tied to her phone than you thought she'd be
Texting is quick, efficient, and it can be super fun! However, it also gives people a different level of access to each other than they've had at any other point in history.
Think about this: if you wrote her a letter, you'd spend a good chunk of time working on it first. Then you'd take it to the post office or leave it in your mailbox for the mailman to pick up.
That letter would take at least a couple days to get to its destination.
Then she would need time to read it and craft a good response… and she would have to take the same steps as you did to send it.
All in all, the process could take a couple of weeks. (Assuming that the letter didn't get lost or damaged and that there weren't any other circumstances that delayed a response.)
Yet now, it's been 10 minutes since her last text and you're feeling uneasy!
Considering how much dating has changed in the last 50 years can help you appreciate the tools at your fingertips and give you a bit more patience.
The tricky thing with texting is that response time can vary widely from person to person.
Here's a little insight that might help! Etiquette experts say…
"The appropriate response time depends on what the text is about. Time-sensitive messages should be answered as soon as possible, while you have more time for non-urgent ones…`

[One expert], speaking 'from a polite factor' believes you should respond within a day. 'That sounds like a very long time for some people but we all have busy lives.'

[Another expert] adds in an extra day of cushion."
For detailed tips on exactly what to say depending on your scenario, check out this article. 
She's swamped with work or other commitments and forgot to respond
This one can feel especially difficult if she leaves her read receipts on.
Maybe she saw your text, yet for one reason or another, it simply wasn't an appropriate time for her to respond.
For example, she may have been…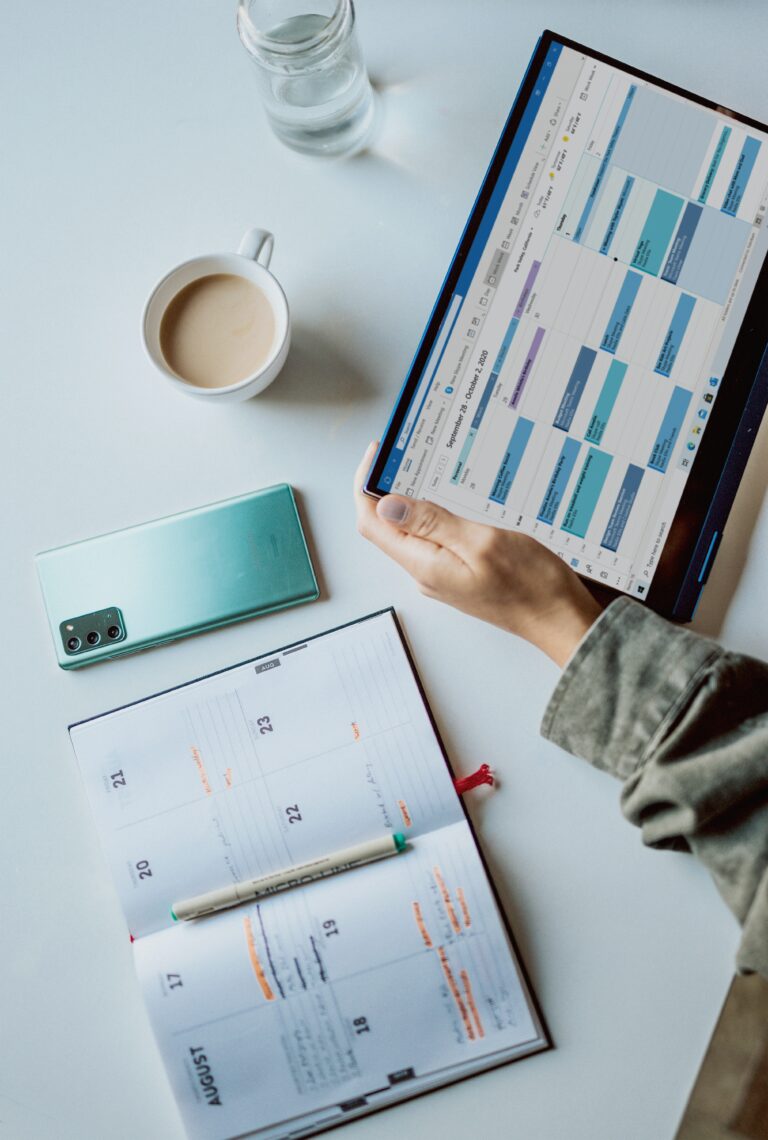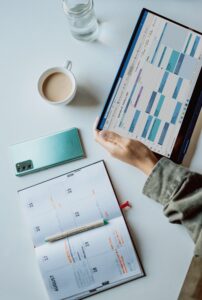 In a work meeting,

Getting groceries for her grandma,

On an important phone call,

Driving to a conference,

At her nephew's movie or play,

Packing up to move to a new apartment,

Getting spotty service on a road trip,

Taking a nap because she doesn't feel well, or

Training for the marathon she signed up for.
If she glanced at her phone and even opened your message without replying, give it some time. She may just be waiting for the opportunity to read your text more carefully and respond well!
Although it's difficult to be left waiting, it will feel better to get a well-communicated response than a distant, half-baked response or a one-word answer.
Typically, it's normal to receive a response within about a day, give or take.
She's afraid of hurting your feelings
As difficult as it is to accept, there are lots of reasons why a spark can fade, especially when you first start talking to someone.
One of the most common reasons is that the timing isn't quite right.
If she recently got out of a relationship, she needs time to heal.

She needs to focus on what's ahead of her if she is about to move to a new city.

If you just got out of a relationship, she doesn't want to be your

rebound

relationship.

If one of you recently lost someone important or experienced a significant life event, that's not the best time to invest in a brand new relationship either.
There are other reasons why she may be ghosting you, too. She may…
Have started dating someone else and doesn't feel comfortable texting you anymore,

Like you just fine as a person but not feel very interested in you romantically, or

Realize she was only using you for the sweet attention you gave her and didn't want to lead you on anymore.
Although watching the conversation fizzle out can hurt, she's trying to save you the awkward conversation where she tells you why she isn't interested.
If it's been more than a few days after your second follow-up text and you still don't have a response, it's likely time to start moving on.
Conclusion on the question, "If she doesn't text back is she not interested?"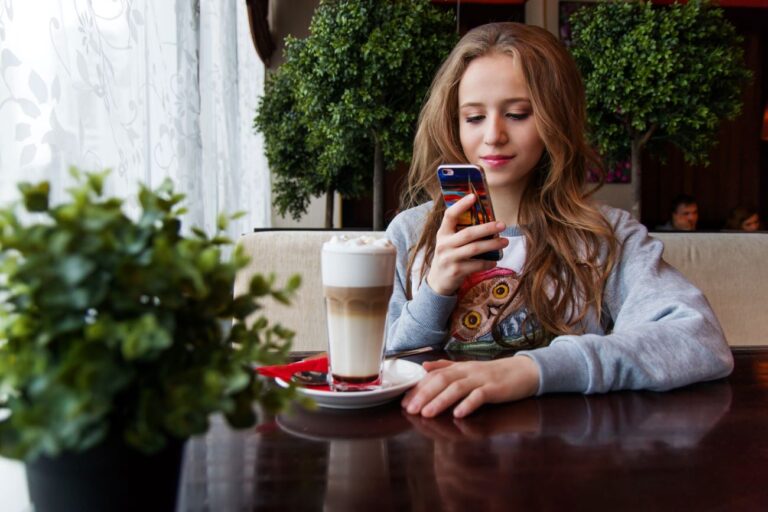 Now you know how to handle the situation when she doesn't text back. Instead of thinking, "if she doesn't text back is she not interested?" you know that it all hinges on context.
Even more importantly, you know how valuable your mindset and confidence are in this situation.
Your Next Steps
For more personalized support, consider our Virtual Virtuoso program.
This is the perfect next step for you if you reached the end of this article and thought,
"Although I've been trying my best with online dating, I know that my DIY approach isn't getting me the results I long for. I'm ready for expert advice from someone who knows my exact situation."
This custom 1:1 dating coaching program will teach you how to…
Find out which apps to use,

Select your best photos, 

Write the perfect profile, and

Send great messages that lead to dates.
Stop guessing when it comes to online dating and become a Virtual Virtuoso today!