Old and young people find love on dating apps
According to the Pew Research Center, 30 percent of Americans have used a dating site or app. Among those looking for potential matches, a meaningful connection, or a long term relationship…
48% of 18- to 29-year-olds have used a dating site or app,
38% among those ages 30 to 49 have sought to connect virtually, and
16% for those 50 and older have looked for partners online.
Whether people spend time swiping left or right on Tinder or looking to find love on other platforms, the percentages above are actually from before the pandemic began.
As you may have guessed, social distancing, quarantining, and generally spending less time around strangers has only proven to dramatically increase the number of people using dating apps and the amount of time they spend there.
Meeting people on online dating sites is more common than ever now, yet introverted men often share that they feel unsure how to start or how to improve their results once they've tried using a dating app.
Happily, we've got your back. Today, we're sharing 17 detailed tips for introverts wondering, "Do dating apps work?"
Making the most of online dating as an introvert
It's one feat to have faith that dating apps work in real life…
It's quite another to develop the confidence it takes to make dating apps work for you.
Finding out what is attractive about you should always precede finding a partner.
Why?
Without rock-solid internal confidence in the real world, you'll catch yourself looking for that self-esteem boost from someone else. With the daily ups and downs you can experience on dating apps, it's especially important that your sense of self is unshakeable first.
That's exactly what this free 22-page ebook helps you with!
Download it here so you can complete the exercise on page 8 after you read this post.

Now, let's dive in!
Best tips for dating app success
For introverts looking to get the most out of dating apps, start with these helpful tips:
1. Be selective. Look for quality matches over quantity! Five good matches are better than 50 "meh" ones if those five women would be a genuinely good, mutual fit.
2. Notice photo details. If it seems like her photos span a wide time span or very different periods in her life, that may indicate that her photos or information aren't exactly current or transparent. Ask for clarification if you aren't sure which pictures are the most up-to-date.
3. Present yourself well. The great part about an online dating profile is that you have plenty of time to take quality pictures and share information about yourself intentionally. You'll attract the kind of energy you give off, so it's important to put your best foot forward.
4. Be authentic. It doesn't matter how great your profile is if it doesn't align with who you genuinely are! The more honest you are, the more consistent your profile, texts, and in-person vibe will be. That's an important way to build trust with women you meet online!
5. Communicate well. On an online dating site, you communicate through your photos, profile, and messages. Give her a sense of what it would be like to be with you while accurately representing what you're looking for. (More on this point later!)
Helpful online messaging tips
Many introverted men understandably can feel a bit lost when it comes to navigating online conversations. Keep reading to find out how to make the most of your messages!
6. Follow our 3-step formula. 1. Awesome X. 2. You seem Y. 3. I like that because Z. This approach proves that you paid attention to her profile, you think deeply, and you're looking for a real connection.
7. Keep your tone warm and light. We all love to be around positive people! Nothing can put a damper on an online conversation, especially one that is in its early stages, like negativity, venting, or complaining. Instead, focus on the good by keeping your messages happy and uplifting!
8. Ask a thoughtful question. You show you're interested by exploring what she cares about! When you invite potential partners to talk about the topics they enjoy, you'll be surprised at how easy the conversation feels! This is also a natural-feeling way to get to know someone better without playing a game of "20 Questions."
9. Find common ground. Look for hobbies, characteristics, or other commonalities as quickly as possible while still being yourself. People are able to trust others when they feel like they have values in common!
10. Get a little flirty. While people on dating apps are looking for connection and companionship, they are also looking for someone who they have chemistry with! A good guide to follow is to keep any flirty comments PG-rated. A simple way to do this is by saying something like, "I've really enjoyed connecting with you. If you're as beautiful and charming in-person as you seem on here, I'll be in trouble. ;)"
11. Connect, then plan. Once you've established some rapport, steer the conversation toward planning a date. Ask her if you can take her to a local coffee shop for a vanilla latte, or invite her to join you for dinner at your favorite farm-to-table restaurant.
12. Tailor your message for her specifically. While you may have heard that online dating is a "numbers game," nobody wants to be reduced from a person to a number. When your messages don't feel like they have been copy-pasted from one person to the next, you show her that you see her as a beautifully complex individual who you are truly interested in getting to know on a deeper level.
Profile and photo tips to help you stand out
Your online dating profile is your opportunity to make a meaningful first impression on a woman, so let's make sure the information you share and your photos are the best they can be!
13. Use photos that inspire a message. You seem approachable, interesting, and fun to talk to when you use your pictures to tell a story. While a photo of you smiling at the camera may look nice, add in one or more of you doing an activity you love to invite more engaging messages!
14. Select recent photos. Women want to know who you are and what you look like NOW! Pictures showing what you used to look like aren't as relevant as recent ones. Consistency in your photos engenders trust.
15. Make it clear. Clear photos are ones with great picture quality (not too pixelated!) and where it's easy to see you and understand who you are if you include a group shot, for example.
16. Highlight relatable aspects of yourself. Whether you like hiking, you can't get enough of your dog, or you enjoy exploring different eateries around town, you make it easy for women to relate to you, which makes them want to message you.
17. Improve your answers to prompts. If you're using an app like Hinge, choose your prompts as thoughtfully as you select your photos. Consider your attractive qualities (again, if you're not sure, download our ebook!), and then answer questions that showcase those traits rather than listing your qualities outright.
Final thoughts for those wondering, "Do dating apps work?"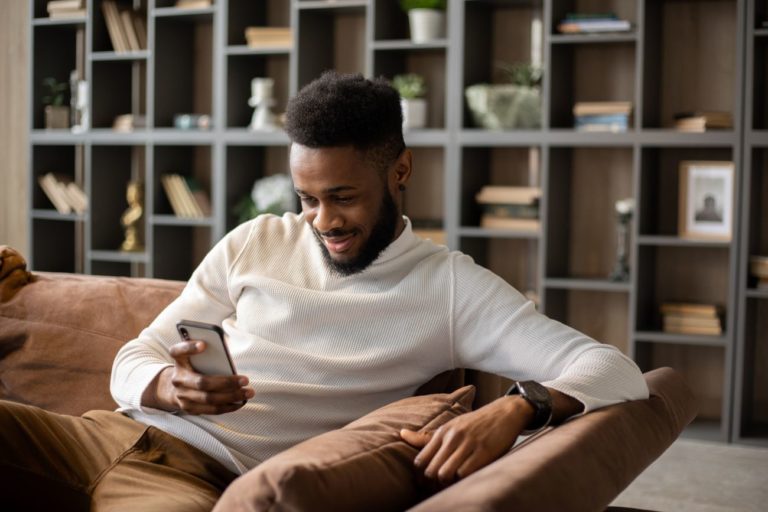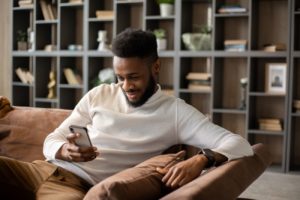 Now that you know how to leverage these 17 tips, you'll be able to make the most of dating apps.
Also check out this article on how to use online dating apps safely.
Your Next Steps
Do you want to keep exploring more of what we have to offer on our blog? Check out this in-depth guide to online dating in 2022.
For more personalized support, consider our Virtual Virtuoso program.
You'll get 1:1 personalized coaching geared to help you…
Get noticed online with a profile that suits you perfectly,
Send the perfect message each time, and
Go on more dates with quality matches!
To enjoy unparalleled dating support along with a dashboard full of in-depth video content and advice, learn more and apply to speak with us today.